Morales Posada, an au-pair who worked through Cultural Care, Inc. initiated a lawsuit alleging that Cultural care is liable, as an employer of au-pairs, for failing to pay minimum wages and overtime pay under New York State law. Posada also alleges that Cultural Care failed to provide au-pairs with proper wage statements and failed to inform host families that the stipend they pay are in violation of state and federal wage and hour laws.
Cultural Care claimed that it is entitled to derivative immunity because the U.S. Department of State allowed it to delegate payment responsibilities to the families hosting au-pairs. A federal appeals panel affirmed federal court's decision finding that Cultural Care wasn't immune.
The court indicated that Cultural Care didn't prove the government allowed it to underpay the au-pairs and couldn't claim immunity under the U.S. Supreme Court's 1940 opinion in Yearsley v. W.A. Ross Construction Company. In Yearsley, the court held that agencies holding common-law relationships with the government can't be held liable for actions the government authorized.
However, in the present case, the court explained that Cultural care did not show that any of the state law wage-and-hour claims seek to hold it liable merely for following the DOS regulations and guidance documents. The wage-and-hour claims, instead seek to hold Cultural Care liable for not taking actions as an employer.
The case is Morales Posada et al. v. Cultural Care Inc., case number 21-1676, in the U.S. Court of Appeals for the First Circuit.

About Faruqi & Faruqi, LLP
Faruqi & Faruqi, LLP focuses on complex civil litigation, including securities, antitrust, wage and hour and consumer class actions as well as shareholder derivative and merger and transactional litigation. The firm is headquartered in New York, and maintains offices in California, Georgia and Pennsylvania.
Since its founding in 1995, Faruqi & Faruqi, LLP has served as lead or co-lead counsel in numerous high-profile cases which ultimately provided significant recoveries to investors, direct purchasers, consumers and employees.
To schedule a free consultation with our attorneys and to learn more about your legal rights, call our offices today at (877) 247-4292 or (212) 983-9330.
Tags: faruqi & faruqi, litigation, faruqi law, faruqi blog, faruqilaw, Jelena Petrovic, employment litigation, FLSA, workers rights, Au-Pair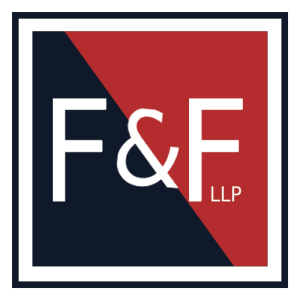 Faruqi & Faruqi

New York office
Tel: (212) 983-9330
Fax: (212) 983-9331