The negative press for crypto companies continues.
On March 29, 2023, the SEC filed suit against Beaxy Digital, Ltd., a crypto trading platform, in the Northern District of Illinois, Eastern Division, "for failing to register as a national securities exchange, broker, and clearing agency." See SEC Press Release, "SEC Charges Crypto Trading Platform Beaxy and its Executives for Operating an Unregistered Exchange, Broker, and Clearing Agency", accessible here. The Complaint, which includes Section 10(b) and Rule 10b-5 violations against Hamazaspyan, alleges that Beaxy Digital and Artak Hamazaspyan, its founder, "conducted an unregistered 'private sale' of a crypto asset security called BXY, illegally raising over $8 million in proceeds through unregistered offers and sales of these securities to approximately 200 crypto asset investors in the United States and abroad…without registering these offers and sales of BXY with the SEC as required by the federal securities laws." SEC Complaint at ¶¶1-2. See also ¶20 (according to the Complaint, Hamazaspyan "has not registered with the Commission in any capacity, nor has he ever registered any offering of securities under the Securities Act.") and ¶¶145-148. Further, while Hamazaspyan "said that Beaxy Digital would use the proceeds from the offering to develop, market, and operate a crypto asset trading platform," tying BXY's value to both the efforts of Beaxy Digital's management and the success of the platform, "Hamazaspyan misappropriated at least $900,000 of the investment proceeds for his personal use, including gambling." SEC Complaint at ¶¶3-4. See also SEC Complaint at ¶¶79-81. When Hamazaspyan left Beaxy, two individuals – defendants Nicholas Murphy and Randolph Bay Abbott – took over the operation of the Beaxy Platform, which they operated through an entity called Windy that was not registered as a national securities exchange. SEC Complaint at ¶¶5-8. Windy was also not registered as a broker or clearing agency with the SEC, despite performing functions as such. SEC Complaint at ¶¶9-10.[1]
Following the lawsuit, Beaxy suspended its operations, and in a letter posted on its website and signed by the Beaxy Exchange Team explained that the suspension is "[d]ue to the uncertain regulatory environment surrounding our business[.]"
As per its press release, the SEC was concerned with Beaxy performing the functions of an exchange, broker, clearing agency and dealer, but without registering with the SEC. As Gurbir S. Grewal, Director of the SEC's Division of Enforcement, put it: "When a crypto intermediary combines all of these functions under one roof [exchange, broker, and clearing agency]–as we allege that Beaxy did–investors are at serious risk. The blurring of functions and the lack of registrations meant that regulations designed to protect investors were not followed or even recognized by Beaxy." SEC Press Release.
The SEC appears to be trying to hold crypto companies accountable for failing to register with the SEC, and this Complaint against Beaxy serves as a prime example.
The SEC Complaint can be accessed here.
---
[1] Also named in the Complaint were Braverock Investments, LLC, Future Digital Markets, Inc., Windy Financial LLC, and Future Financial LLC. The Complaint refers to these entities collectively as the "Braverock Defendants" and alleges that they "provided market making services to Windy and to Dragonchain, Inc. ("Dragonchain"), which was the issuer of the crypto asset DRGN that was offered and sold as a security, to provide liquidity in BXY and DRGN trading on the Beaxy Platform by offering to buy and sell these securities at various prices and quantities, and using trading algorithms to execute market making trading strategies, among other things, in exchange for flat monthly fees from Windy and Dragonchain", despite neither the Braverock defendants, nor its owner, defendant Brian Peterson, having been registered with the SEC. SEC Complaint at ¶¶13-14.
About Faruqi & Faruqi, LLP
Faruqi & Faruqi, LLP focuses on complex civil litigation, including securities, antitrust, wage and hour and consumer class actions as well as shareholder derivative and merger and transactional litigation. The firm is headquartered in New York, and maintains offices in California, Georgia and Pennsylvania.
Since its founding in 1995, Faruqi & Faruqi, LLP has served as lead or co-lead counsel in numerous high-profile cases which ultimately provided significant recoveries to investors, direct purchasers, consumers and employees.
To schedule a free consultation with our attorneys and to learn more about your legal rights, call our offices today at (877) 247-4292 or (212) 983-9330.
About Thomas T. Papain
Thomas T. Papain's practice focuses on securities litigation. Thomas is an associate in the firm's New York office.
Tags: faruqi & faruqi, investigation, litigation, faruqi law, faruqi blog, faruqilaw, Thomas Papain, securities litigation, cryptocurrency, crypto, bitcoin, beaxy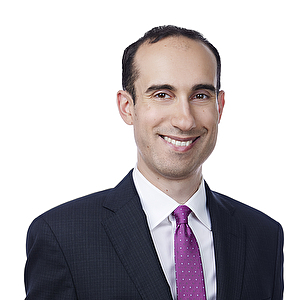 Thomas T. Papain
Associate at Faruqi & Faruqi, LLP

New York office
Tel: (212) 983-9330
Fax: (212) 983-9331
E-mail: tpapain@faruqilaw.com
Social: LinkedIn