On December 9, 2022, Governor Kathy Hochul signed a bill into law expanding nursing mothers' rights at work. The new law (SB 4844B) will take effect June 7, 2023 and amends New York Labor Law § 206-c which only requires employers to give reasonable break times and make reasonable efforts to provide a private area for nursing mothers to take lactation breaks.
The new law now requires employers to designate a private area, other than a restroom, for nursing mothers to pump breast milk. Additionally, under the new law, the designated area must be:
(i) in close proximity to the work area; (ii) well lit; (iii) shielded from view; (iv) free from intrusion from other persons in the workplace or the public. Such room or other location shall provide, at minimum, a chair, a small table, nearby access to running water and, if the work-place is supplied with electricity, an electrical outlet.
Employers may be exempt from these requirements if the employer can demonstrate undue hardship based on the size, financial resources, and nature of the business. Employers will also be required to develop and implement a written policy that notifies nursing mothers of their right to express breast milk at work. Lastly, while § 206-c already included a provision prohibiting an employer from discriminating against nursing mothers from expressing breast milk at work, the new law expands on this language, making it unlawful for any employer to "discharge, threaten, penalize, or in any other manner discriminate or retaliate against" nursing mothers for exercising their rights afforded to them under SB 4844B.
Individuals who believe their employer has discriminated against them on the basis of their pregnancy or retaliated against them for taking paid family leave under State or applicable federal law such as the Family and Medical Leave Act or the New York Paid Family Leave Law should seek legal counsel to analyze their potential claims.

About Faruqi & Faruqi, LLP
Faruqi & Faruqi, LLP focuses on complex civil litigation, including securities, antitrust, wage and hour and consumer class actions as well as shareholder derivative and merger and transactional litigation. The firm is headquartered in New York, and maintains offices in California, Georgia and Pennsylvania.
Since its founding in 1995, Faruqi & Faruqi, LLP has served as lead or co-lead counsel in numerous high-profile cases which ultimately provided significant recoveries to investors, direct purchasers, consumers and employees.
To schedule a free consultation with our attorneys and to learn more about your legal rights, call our offices today at (877) 247-4292 or (212) 983-9330.
About Camilo Burr
Camilo Burr's practice is focused on employment litigation. Camilo is an associate in the firm's New York office.
Tags: faruqilaw, faruqi and faruqi, Camilo Burr, employment litigation, employment law, worker rights, NYLL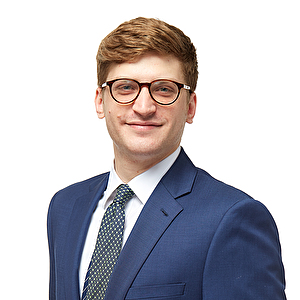 Camilo Burr
Associate at Faruqi & Faruqi, LLP

New York office
Tel: (212) 983-9330
Fax: (212) 983-9331
E-mail: cburr@faruqilaw.com
Social: LinkedIn