On March 24, 2023, the attorneys general of twenty-eight states sent a joint letter urging Congress to pass expansive Right-to-Repair legislation that would prevent original equipment manufacturers ("OEMs") of automobiles, agricultural equipment, and digital electronic equipment from creating products as a closed system that cannot be repaired by independent or "mom-and-pop" providers.
Over the last few decades, OEMs have sought to restrict competition for repair services by controlling access to electronics embedded in their products. They have also been found to use proprietary repair materials, decline to publish repair documentation, and glue parts together. The Right-to-Repair legislation would help put a stop to this anticompetitive conduct and would ensure that consumers have choices as to who, where, when, and at what cost their vehicles and equipment can be repaired.

About Faruqi & Faruqi, LLP
Faruqi & Faruqi, LLP focuses on complex civil litigation, including securities, antitrust, wage and hour and consumer class actions as well as shareholder derivative and merger and transactional litigation. The firm is headquartered in New York, and maintains offices in California, Georgia and Pennsylvania.
Since its founding in 1995, Faruqi & Faruqi, LLP has served as lead or co-lead counsel in numerous high-profile cases which ultimately provided significant recoveries to investors, direct purchasers, consumers and employees.
To schedule a free consultation with our attorneys and to learn more about your legal rights, call our offices today at (877) 247-4292 or (212) 983-9330.
About Lisa Omoto
Lisa Omoto is an associate in Faruqi & Faruqi, LLP's Los Angeles office and focuses her practice on consumer protection litigation.
Tags: faruqilaw, faruqi law, faruqi blog, Lisa Omoto, case, consumer protection, Right-to-Repair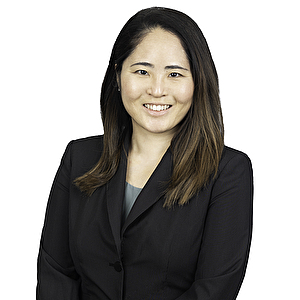 Lisa Omoto
Associate at Faruqi & Faruqi, LLP

California office
Tel: (424) 256-2884
Fax: (424) 256-2885
E-mail: lomoto@faruqilaw.com
Social: LinkedIn