As of January 1, 2023, the New York Paid Family Leave Law (the "NYPFLL") expanded its protections to allow eligible employees to take paid time off to care for their siblings. Previously, the NYPFLL only allowed employees to take paid time off to care for spouses and domestic partners (of any gender), children, parents, parents-in-law, grandparents, and grandchildren.
Since its enactment in January 2018, the NYPFLL has assisted thousands of New Yorkers by providing them with up to 12 weeks of job protected, paid time off to bond with a new child, care for a family member (as listed above) with a serious health condition, or to assist loved ones when a family member is deployed abroad on active military service. Other protections and benefits afforded by the NYPFLL include:
Employees qualify to take Paid Family Leave after working 20 hours or more a week for an employer for 26 weeks (or 6 months). Alternatively, employees who work less than 20 hours per week are eligible for Paid Family Leave after working 175 days. Notably, citizenship is not a factor in an employee's eligibility to take Paid Family Leave.




Eligible employees may take up to 12 weeks of Paid Family Leave in every 52-week period at 67% of their average weekly wages, up to a weekly cap of $1,131.08. For example, employees who earn an average weekly wage of $1,000 will receive $670 in weekly Paid Family Leave benefits while an employee who earns an average of $2,000 per week will receive the maximum amount of $1,131.08 in weekly benefits.




While employers can allow employees to take vacation or sick leave so that the employee can earn a full salary, employers cannot require employees to take vacation or sick leave as part of their Paid Family Leave.




Employees can use the 12 weeks of Paid Family Leave all at once or in increments of full days or weeks.




Employers cannot discriminate or retaliate against employees for taking Paid Family Leave, including by firing or demoting employees, or terminating their health insurance. Employers must also ensure employees who take Paid Family Leave return to the same job (or a comparable one) upon their return to work.




For purposes of caring for a family member with a serious health condition, serious health conditions include illnesses, injuries, impairments, or disabilities that involve inpatient care in a hospital, other health facility, or require continuing long-term treatment. However, routine illnesses that require ordinary care do not meet this definition.
Individuals who believe their employer has discriminated or retaliated against them for taking paid family leave under State or applicable federal law such as the Family and Medical Leave Act should seek legal counsel to analyze their potential claims.
About Faruqi & Faruqi, LLP
Faruqi & Faruqi, LLP focuses on complex civil litigation, including securities, antitrust, wage and hour and consumer class actions as well as shareholder derivative and merger and transactional litigation. The firm is headquartered in New York, and maintains offices in California, Georgia and Pennsylvania.
Since its founding in 1995, Faruqi & Faruqi, LLP has served as lead or co-lead counsel in numerous high-profile cases which ultimately provided significant recoveries to investors, direct purchasers, consumers and employees.
To schedule a free consultation with our attorneys and to learn more about your legal rights, call our offices today at (877) 247-4292 or (212) 983-9330.
About Camilo Burr
Camilo Burr's practice is focused on employment litigation. Camilo is an associate in the firm's New York office.
Tags: faruqilaw, faruqi and faruqi, Camilo Burr, employment litigation, employment law, worker rights, NYPFLL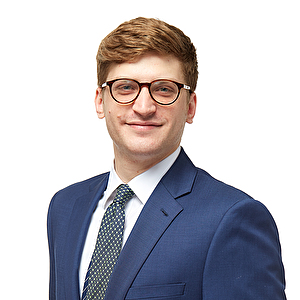 Camilo Burr
Associate at Faruqi & Faruqi, LLP

New York office
Tel: (212) 983-9330
Fax: (212) 983-9331
E-mail: cburr@faruqilaw.com
Social: LinkedIn