Ramesh "Sunny" Balwani, former Chief Operating Officer and President of defunct blood-testing start-up Theranos Inc., is fighting the nearly $900 million in restitution that U.S. prosecutors are proposing he pay to Theranos investors. Mr. Balwani is set to begin a 13-year prison sentence in March for defrauding investors and patients of Theranos with blood-testing technology that the company promised could perform numerous tests with only a few drops of blood. He is appealing his conviction. As Law360 reports, Mr. Balwani's lawyers argue that he was not the cause of investors' losses because he left the company in 2016, years before it collapsed. According to his lawyers, when Mr. Balwani left Theranos, the company had $350 million in cash and $100 million in "valuable IP," and investors did not lose their money until years later due to decisions made by the board and Mr. Balwani's former romantic partner Elizabeth Holmes, Theranos' founder and former Chief Executive Officer. Ms. Holmes was convicted in a separate trial of defrauding investors, although she was acquitted of charges that she defrauded patients. She was ordered to serve 11 1/4 years in prison and is appealing her conviction.
About Faruqi & Faruqi, LLP
Faruqi & Faruqi, LLP focuses on complex civil litigation, including securities, antitrust, wage and hour and consumer class actions as well as shareholder derivative and merger and transactional litigation. The firm is headquartered in New York, and maintains offices in California, Georgia and Pennsylvania.
Since its founding in 1995, Faruqi & Faruqi, LLP has served as lead or co-lead counsel in numerous high-profile cases which ultimately provided significant recoveries to investors, direct purchasers, consumers and employees.
To schedule a free consultation with our attorneys and to learn more about your legal rights, call our offices today at (877) 247-4292 or (212) 983-9330.
About Katherine M. Lenahan
Katherine M. Lenahan is a Partner in the New York office of Faruqi & Faruqi, LLP and focuses her practice on securities litigation.
Tags: faruqi & faruqi, investigation, news, litigation, case, faruqi law, faruqi blog, faruqilaw, Katherine Lenahan, securities litigation, 10b5, shareholder, stockholder, shareholder rights, fraud, stock fraud, Theranos, stock drop, attorney, lawyer, law firm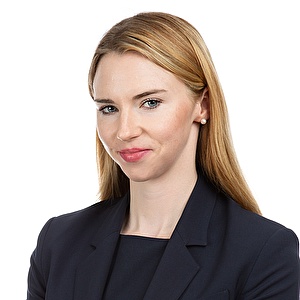 Katherine M. Lenahan
Partner at Faruqi & Faruqi, LLP

New York office
Tel: (212) 983-9330
Fax: (212) 983-9331
E-mail: klenahan@faruqilaw.com
Social: LinkedIn