Last month, the Securities and Exchange Commission ("SEC") filed suit against convicted felon Neil Chandran and others for an alleged $45 million dollar fraudulent investment scheme whereby Defendants "raised more than $45 million from sales of unregistered securities to tens of thousands of investors worldwide" for a blockchain technology that never existed. SEC Press Release. The Complaint – United States Securities and Exchange Commission v. Chandran et al, Case No. 2:23-cv-10017 ("Chandran Complaint") – was filed in the United States District Court for the Eastern District of Michigan and alleges violations of the Securities Act of 1933 as well as Section 10(b) of the Securities and Exchange Act of 1934.
In the Complaint, the SEC alleges that Defendants engaged in "a brazen and far-reaching unregistered offering fraud conducted between at least 2018 and 2022" whereby Chandran, a convicted felon, "claimed to own a unique blockchain technology that was on the verge of being sold for trillions of dollars to a group of reputable billionaire buyers", claimed he needed financial support in the interim until the sale closed, and, "[t]ogether with and through other named Defendants,…targeted mostly unsophisticated investors with false and misleading promises and representations that investments in CoinDeal [the investment opportunity, as known to investors] would soon yield extremely high returns from the imminent sale of his business." Chandran Complaint at ¶¶ 1-2. See also Chandran Complaint at ¶¶ 18-26. This included promising extravagant payout terms for investors, e.g. "$12.5 million for a $500 investment". Chandran Complaint at ¶ 50. See also Chandran Complaint at ¶ 103 ("Knott created and disseminated her own payout scale to attract investors….Knott's advertised payout scale grew over time from payouts of $500,000 for each $27 investment, to payouts of $14 million for each $27 investment."). Indeed, "[f]rom 2019 to 2022, Glaspie, through the Glaspie Entities, raised over $45 million, as well [sic] additional amounts via crypto assets, from thousands of CoinDeal investors from multiple states and countries." Chandran Complaint at ¶ 84. However, and as the Complaint alleges, "there was no sale, and no distribution of proceeds, because CoinDeal was a sham." Chandran Complaint at ¶ 2. Indeed, this scheme "largely collapsed" upon the DOJ's indictment of Chandran for money laundering and wire fraud. USA v. Chandran, Case No. 22-cr-03077 (D. Neb. 2022).
SEC Press Release is accessible here.
The Chandran Complaint is accessible here. The docket is accessible via Bloomberg Law here. District Judge Shalina D. Kumar has been assigned to the case, and the case has been referred to Magistrate Judge Elizabeth A. Stafford.
The SEC filing is yet another stain on the crypto space, following the sudden collapse of FTX and the fall from grace of its former CEO Samuel Bankman-Fried, who is now facing an eight-count indictment in the Southern District of New York. It will be interesting to see if the exposure of this purported blockchain fraud, coupled with the FTX fallout, deters individual and institutional investors from either stepping into the crypto world or engaging in it any further.

About Faruqi & Faruqi, LLP
Faruqi & Faruqi, LLP focuses on complex civil litigation, including securities, antitrust, wage and hour and consumer class actions as well as shareholder derivative and merger and transactional litigation. The firm is headquartered in New York, and maintains offices in California, Georgia and Pennsylvania.
Since its founding in 1995, Faruqi & Faruqi, LLP has served as lead or co-lead counsel in numerous high-profile cases which ultimately provided significant recoveries to investors, direct purchasers, consumers and employees.
To schedule a free consultation with our attorneys and to learn more about your legal rights, call our offices today at (877) 247-4292 or (212) 983-9330.
About Thomas T. Papain
Thomas T. Papain's practice focuses on securities litigation. Thomas is an associate in the firm's New York office.
Tags: faruqi & faruqi, investigation, news, litigation, case, faruqi law, faruqi blog, faruqilaw, Thomas T. Papain, securities litigation, crypto, cryptocurrency, bitcoin, tokens, blockchain, lawyer, attorney, lawfirm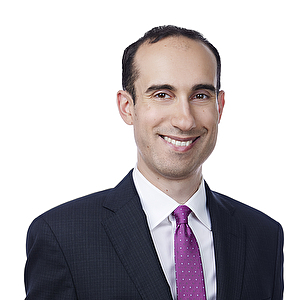 Thomas T. Papain
Associate at Faruqi & Faruqi, LLP

New York office
Tel: (212) 983-9330
Fax: (212) 983-9331
E-mail: tpapain@faruqilaw.com
Social: LinkedIn