U.S. Equal Employment Opportunity Commission (EEOC) announced that United Airlines agreed to pay $305,000 to a Buddhist pilot as well as provide other relief.
In the lawsuit, the pilot claims that United Airlines refused to accommodate his religious request. The pilot was diagnosed with alcohol dependency and lost his medical certificate issued by the Federal Aviation Administration (FAA). United Airlines requires its pilots with substance abuse problems to attend Alcoholic Anonymous (AA) in order to obtain new medical certificates from the FAA.
The Buddhist pilot requested to substitute attendance at a Buddhist-based peer support group. United Airlines refused and as a result, the pilot was unable to obtain a new FAA medical certificate.
The pilot claims that his rights under the Title VII of the Civil Rights Act were violated. Title VII prohibits discrimination based on religion. Under Title VII employers must make a reasonable accommodation for an employee's religious beliefs. Providing accommodation to an employee is required so long as doing so does not impose an undue hardship on the employer's business.
"Employers have the affirmative obligation to modify their policies to accommodate employees' religious beliefs," said EEOC New York Regional Attorney Jeffrey Burnstein. "If they require their employees to attend AA as part of a rehabilitation program, they must make sure that they allow for alternatives for their employees who have religious objections to AA."
United Airlines will pay $305,000 in back pay and damages and will allow the pilot to attend a non-12-step peer recovery program. United Airlines also accepted to issue a new policy on religious accommodations. We look forward to see more decisions accommodating employees' religious beliefs.

About Faruqi & Faruqi, LLP
Faruqi & Faruqi, LLP focuses on complex civil litigation, including securities, antitrust, wage and hour and consumer class actions as well as shareholder derivative and merger and transactional litigation. The firm is headquartered in New York, and maintains offices in California, Georgia and Pennsylvania.
Since its founding in 1995, Faruqi & Faruqi, LLP has served as lead or co-lead counsel in numerous high-profile cases which ultimately provided significant recoveries to investors, direct purchasers, consumers and employees.
To schedule a free consultation with our attorneys and to learn more about your legal rights, call our offices today at (877) 247-4292 or (212) 983-9330.
About Jelena Petrovic
Jelena Petrovic's practice is focused on employment litigation. Jelena is an associate in the firm's New York office.
Tags: faruqi & faruqi, investigation, news, litigation, settlement notice, case, faruqi law, faruqi blog, faruqilaw, Jelena Petrovic, employment litigation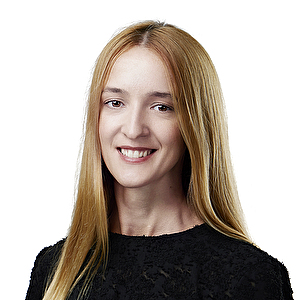 Jelena Petrovic
Associate at Faruqi & Faruqi, LLP

New York office
Tel: (212) 983-9330
Fax: (212) 983-9331
E-mail: jpetrovic@faruqilaw.com
Social: LinkedIn