On December 29, 2022, the U.S. Department of Justice initiated a civil enforcement action against AmerisourceBergen Corporation and its subsidiaries, AmerisourceBergen Drug Corporation and Integrated Commercialization Solutions, LLC, for their violations of the Comprehensive Drug Abuse Prevention and Control Act of 1970 ("CSA").
AmerisourceBergen Corporation ("ABC") is one of the largest pharmaceutical distribution companies in the United States and one of the ten largest companies in the country by revenue. For the fiscal year that ended on September 30, 2022, ABC reported revenues of more than $238 billion, with gross profits of just under $8.3 billion. ABC, through its subsidiaries, distributes billions of dosage units of opioids annually.
In order to prevent controlled substances from being diverted for illegal uses, the CSA requires wholesalers that distribute controlled substances to pharmacies and other customers to monitor their consumers' controlled-substance orders. This legal obligation requires distributors either (a) to look into their customers' orders if there is suspicious activity and resolve the suspicion, or (b) to alert the Drug Enforcement Administration to their customers' suspicious behavior. The Complaint alleges that Defendants have "flouted their legal obligations [under the CSA] and prioritized profits over the well-being of Americans" from at least January 1, 2014 to present.
For instance, the Complaint alleges that Defendants relied on electronic order monitoring systems to monitor and identify suspicious orders that were "deeply deficient in both design and implementation – flagging only a tiny fraction of customers' highly unusual controlled-substance orders and ultimately enabling diversion of controlled substances, which fueled the country's opioid epidemic."
The complaint seeks civil penalties and injunctive relief to "hold Defendants accountable for their egregious failure to report suspicious orders and their role in contributing to the opioid epidemic." If Defendants are found to be liable, the CSA provides for a maximum civil penalty of (a) $10,000 for each reporting violation that occurred between January 1, 2014 and November 2, 2015; (b) $16,864 for each reporting violation that occurred between November 3, 2015 and October 23, 2018; (c) $16,864 for each reporting violation relating to a non-opioid order occurring on or after October 24, 2018; and (d) $109,374 for each reporting violation relating to a suspicious opioid order occurring on or after October 24, 2018.

About Faruqi & Faruqi, LLP
Faruqi & Faruqi, LLP focuses on complex civil litigation, including securities, antitrust, wage and hour and consumer class actions as well as shareholder derivative and merger and transactional litigation. The firm is headquartered in New York, and maintains offices in California, Georgia and Pennsylvania.
Since its founding in 1995, Faruqi & Faruqi, LLP has served as lead or co-lead counsel in numerous high-profile cases which ultimately provided significant recoveries to investors, direct purchasers, consumers and employees.
To schedule a free consultation with our attorneys and to learn more about your legal rights, call our offices today at (877) 247-4292 or (212) 983-9330.
About Lisa Omoto
Lisa Omoto is an associate in Faruqi & Faruqi, LLP's Los Angeles office and focuses her practice on consumer protection litigation.
Tags: faruqi & faruqi, investigation, news, litigation, settlement notice, case, faruqi law, faruqi blog, faruqilaw, Lisa Omoto, consumer litigation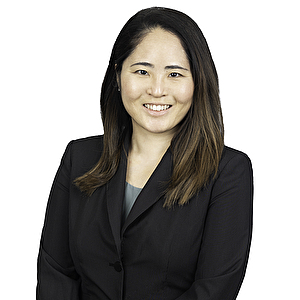 Lisa Omoto
Associate at Faruqi & Faruqi, LLP

California office
Tel: (424) 256-2884
Fax: (424) 256-2885
E-mail: lomoto@faruqilaw.com
Social: LinkedIn