In early November, the Securities and Exchange Commission ("SEC") announced its enforcement results for Fiscal Year 2022. The results reflected a record-breaking year for the agency. The SEC announced that a total of 760 enforcement actions were filed in fiscal year 2022, including 462 new actions. The number of new actions filed in fiscal year 2022 represented a 6.5% increase over fiscal year 2021. The SEC also filed 169 "follow on" administrative proceedings, as well as 129 actions against issuers delinquent in their required filings with the SEC.
With respect to monetary penalties, the SEC recovered a record $6.4 billion in penalties. Total penalties were up from $3.85 billion in fiscal year 2021. Amounts recovered by the SEC included $4.19 billion in civil penalties, a record, and $2.24 billion in disgorgement.
Notable enforcement actions in 2022 included a $100 million dollar penalty imposed on Ernst & Young LLP ("EY"), the largest penalty ever imposed against an audit firm. The E&Y settlement stemmed from allegations that numerous EY audit professionals had cheated on certain portions of the CPA exam and on various continuing education courses. Other major enforcement actions included the SEC's charging of Barclay's PLC and Barclays Bank PLC with illegal over-issuance of securities, resulting in imposition of a $200 million fine. This action spawned a separate, private, class action on behalf of investors seeking to recover investor losses that remains pending.
The SEC's fiscal year 2022 enforcement data points to a robust and relentless SEC. Given the increase in enforcement actions in 2022, it is likely that the trend will continue in 2023, providing further protection for investors.
A detailed breakdown of the SEC's fiscal year 2022 enforcement data can be found here: https://www.sec.gov/files/fy22-enforcement-statistics.pdf.

About Faruqi & Faruqi, LLP
Faruqi & Faruqi, LLP focuses on complex civil litigation, including securities, antitrust, wage and hour and consumer class actions as well as shareholder derivative and merger and transactional litigation. The firm is headquartered in New York, and maintains offices in California, Georgia and Pennsylvania.
Since its founding in 1995, Faruqi & Faruqi, LLP has served as lead or co-lead counsel in numerous high-profile cases which ultimately provided significant recoveries to investors, direct purchasers, consumers and employees.
To schedule a free consultation with our attorneys and to learn more about your legal rights, call our offices today at (877) 247-4292 or (212) 983-9330.
About Dylan B. Weeks
Dylan B. Weeks is an Associate in Faruqi & Faruqi, LLP's New York office. His practice is focused on securities litigation.
Tags: faruqi & faruqi, investigation, news, litigation, settlement notice, case, faruqi law, faruqi blog, faruqilaw, Dylan B. Weeks, securities litigation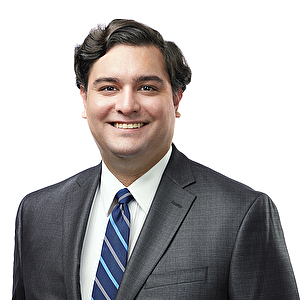 Dylan B. Weeks
Associate at Faruqi & Faruqi, LLP

New York office
Tel: (212) 983-9330
Fax: (212) 983-9331
E-mail: dweeks@faruqilaw.com
Social: LinkedIn