On December 21, 2022, the House of Representatives passed the Equal Pay for Team U.S.A. Act which will require all athletes, regardless of gender, representing the United States in international competition to be given equal pay and benefits in their sport. The Act stems from the U.S. women's soccer team's recent legal battle with the U.S. Soccer Federation during which they sought to be paid as much as the men's soccer team. The Act would cover athletes in over 50 sports in which the United States competes globally and will task the U.S. Olympic and Paralympic Committee to handle oversight.
Following the U.S. women's soccer team's legal battle, the women's team signed a new collective bargaining agreement with the U.S. Soccer Federation which included equal distribution of money based on the men's and women's soccer teams' performances in the FIFA World Cup. The Act would now ensure that similar equal pay arrangements exist for all athletes in any sport the U.S. competes in internationally.
The bill now goes to President Joe Biden for his anticipated signature after the Act has passed the Senate and the House with unanimous support. In a statement after the House passed the bill, U.S. soccer president Cindy Parlow Cone stated, "by sending this legislation to the President, both houses have sent a clear message that this is the standard for all National Teams in all sports and it underscores the importance of working with our athletes to achieve equal pay including equalizing international prize money."
Individuals who believe their employer has subjected them to unequal pay practices or gender discrimination should seek legal counsel to analyze their potential claims.

About Faruqi & Faruqi, LLP
Faruqi & Faruqi, LLP focuses on complex civil litigation, including securities, antitrust, wage and hour and consumer class actions as well as shareholder derivative and merger and transactional litigation. The firm is headquartered in New York, and maintains offices in California, Georgia and Pennsylvania.
Since its founding in 1995, Faruqi & Faruqi, LLP has served as lead or co-lead counsel in numerous high-profile cases which ultimately provided significant recoveries to investors, direct purchasers, consumers and employees.
To schedule a free consultation with our attorneys and to learn more about your legal rights, call our offices today at (877) 247-4292 or (212) 983-9330.
About Camilo Burr
Camilo Burr's practice is focused on employment litigation. Camilo is an associate in the firm's New York office.
Tags: faruqi & faruqi, investigation, news, litigation, settlement notice, case, faruqi law, faruqi blog, faruqilaw, Camilo Burr, employment litigation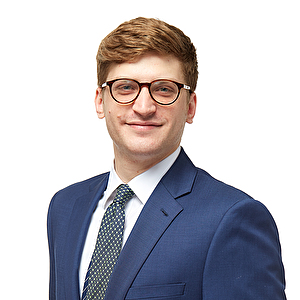 Camilo Burr
Associate at Faruqi & Faruqi, LLP

New York office
Tel: (212) 983-9330
Fax: (212) 983-9331
E-mail: cburr@faruqilaw.com
Social: LinkedIn