On December 13, 2022, the SEC filed a civil Complaint against Samuel Bankman-Fried, the disgraced former CEO of FTX Trading Ltd. ("FTX"), in the Southern District of New York, alleging that Bankman-Fried engaged in a massive years-long scheme to defraud both investors and the platform's customers whereby he misled investors about FTX's risk management measures and was "diverting billions of dollars of the trading platform's customer funds for his own personal benefit and to help grow his crypto empire." SEC Complaint at ¶ 1. The Complaint, which includes an allegation that Bankman-Fried violated Section 10(b) of the Exchange Act and Rule 10b5, lays out Bankman-Fried's alleged fraud in detail and sets forth the alleged false and misleading statements which the former CEO made. For example, the Complaint alleges that Bankman-Fried told investors that Alameda Research LLC, "his privately-held crypto hedge fund", "was just another platform customer with no special privileges", even though he "placed billions of dollars of FTX customer funds into Alameda", which enjoyed the unique privilege of drawing on "FTX customer assets to a virtually unlimited extent" and of "maintain[ing] a negative balance of billions of dollars, unbacked by sufficient collateral", and where Bankman-Fried "used Alameda as his personal piggy bank to buy luxury condominiums, support political campaigns, and make private investments", all of which was not disclosed to investors or platform trading customers. SEC Complaint ¶¶ 2, 3, 33, 42 and 64. See also SEC Complaint ¶ 67. To this end, the SEC Complaint alleges that Bankman-Fried's statement that "FTX had top-notch, sophisticated automated risk measures in place to protect customer assets" was false and misleading, as evident by when Bankman-Fried himself admitted in public, after the collapse of his company, that "I wasn't spending any time or effort trying to manage risk on FTX…if I had been spending an hour a day thinking about risk management on FTX, I don't think that would have happened. SEC ¶¶ 3 and 62.
The SEC Complaint can be accessed here. The docket for this case - Case 1:22-cv-10501 - can be accessed here.[1]
In a press release announcing the filing of the Complaint, Gurbir Grewal, Director of the SEC's Division of Enforcement, stated that while the SEC "continue[s] to investigate FTX and other entities and individuals for potential violations of the federal securities laws, as alleged in our complaint, today we are holding Mr. Bankman-Fried responsible for fraudulently raising billions of dollars from investors in FTX and misusing funds belonging to FTX's trading customers." The press release can be accessed here.
It is likely that Bankman-Fried will, at a minimum, have to pay a fine to the SEC to settle his case. The questions will be whether such a settlement will involve Bankman-Fried giving up (or disgorging) his ill-gotten gains and distributing them to investors harmed by the alleged violations or involve a monetary penalty that is placed in a "fair fund" for distribution, whether any such settlement will be considered significant enough given the sheer magnitude of the fraud, and how much money investors will ultimately receive given that FTX has filed for bankruptcy.[2] It is worth noting that the SEC received a record $6.439 billion in civil penalties, disgorgement, and pre-judgment interest in fiscal year 2022, and that there is currently considerable media attention being paid to the collapse of both FTX and Bankman-Fried as well as the nature of the fraud allegations at hand. Still, it remains to be seen how much money can be recovered for those investors wronged by Bankman-Fried's allegedly fraudulent actions.
___________________________________________
[1] In addition to being named as a defendant in the SEC Complaint, Bankman-Fried is also the subject of a Complaint filed against him by the Commodity Futures Trading Commission (CFTC) and, perhaps most critically, a federal criminal indictment filed in Southern District of New York. Bankman-Fried's defense has been complicated by Caroline Ellison, the former Chief Executive of Alameda, and Gary Wang, a co-founder of FTX, pleading guilty to fraud and cooperating in Bankman-Fried's federal criminal case, as well as by Bankman-Fried's inexplicable decision to talk to the media about his company's collapse, including his statement to George Stephanopoulos on ABC that he "wasn't spending any time or effort trying to manage risk on FTX". SEC Complaint at ¶ 62.
About Faruqi & Faruqi, LLP
Faruqi & Faruqi, LLP focuses on complex civil litigation, including securities, antitrust, wage and hour and consumer class actions as well as shareholder derivative and merger and transactional litigation. The firm is headquartered in New York, and maintains offices in California, Georgia and Pennsylvania.
Since its founding in 1995, Faruqi & Faruqi, LLP has served as lead or co-lead counsel in numerous high-profile cases which ultimately provided significant recoveries to investors, direct purchasers, consumers and employees.
To schedule a free consultation with our attorneys and to learn more about your legal rights, call our offices today at (877) 247-4292 or (212) 983-9330.
About Thomas T. Papain
Thomas T. Papain's practice focuses on securities litigation. Thomas is an associate in the firm's New York office.
Tags: faruqi & faruqi, investigation, news, litigation, settlement notice, case, faruqi law, faruqi blog, faruqilaw, Thomas T. Papain, securities litigation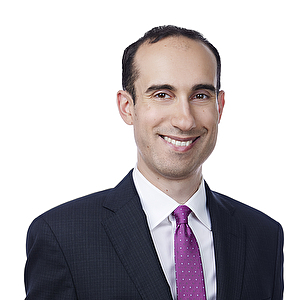 Thomas T. Papain
Associate at Faruqi & Faruqi, LLP

New York office
Tel: (212) 983-9330
Fax: (212) 983-9331
E-mail: tpapain@faruqilaw.com
Social: LinkedIn