On November 7, the U.S. Securities and Exchange Commission obtained summary judgment in a case against LBRY Inc., a blockchain-based publisher and content-sharing platform. This is one of the latest cases testing what constitutes a security under the federal securities laws. In granting summary judgment, U.S. District Judge Paul J. Barbadoro ruled that the digital tokens sold by LBRY qualified as securities, and therefore LBRY sold unregistered securities by issuing a blockchain token known as LBC. Judge Barbadoro stated, in part, that "no reasonable trier of fact could reject the SEC's contention that LBRY offered LBC as a security, and LBRY does not have a triable defense that it lacked fair notice."
In the past, SEC Chair Gary Gensler has said on multiple occasions that he believes that the majority of digital tokens currently on the market are securities that fall under the SEC's jurisdiction. LBRY had argued that its token was not a security because it was not being offered as an investment opportunity, but instead was meant to be used by content creators and audience members on its "content marketplace." This case marks a significant victory for the SEC as it continues to ramp up enforcement against issuers of digital assets.
Cryptocurrency companies will likely scrutinize Judge Barbadoro's decision, but the analysis was based on the same test courts have consistently applied for decades in securities cases. The case is U.S. Securities and Exchange Commission v. LBRY Inc., case number 1:21-cv-00260, in the U.S. District Court for the District of New Hampshire.

About Faruqi & Faruqi, LLP
Faruqi & Faruqi, LLP focuses on complex civil litigation, including securities, antitrust, wage and hour and consumer class actions as well as shareholder derivative and merger and transactional litigation. The firm is headquartered in New York, and maintains offices in California, Georgia and Pennsylvania.
Since its founding in 1995, Faruqi & Faruqi, LLP has served as lead or co-lead counsel in numerous high-profile cases which ultimately provided significant recoveries to investors, direct purchasers, consumers and employees.
To schedule a free consultation with our attorneys and to learn more about your legal rights, call our offices today at (877) 247-4292 or (212) 983-9330.
Tags: faruqi & faruqi, investigation, news, litigation, settlement notice, case, faruqi law, faruqi blog, faruqilaw, Cristina Paneque, securities litigation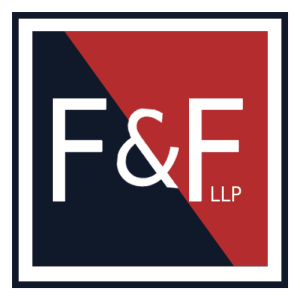 Faruqi & Faruqi

New York office
Tel: (212) 983-9330
Fax: (212) 983-9331