On November 11, 2022, Bahamas-based FTX, one of the world's largest cryptocurrency exchanges, filed for bankruptcy and its founder, Sam Bankman-Fried, stepped down as CEO. This was a stunning turn of events for a company valued at $32 billion earlier this year and whose logo appeared on everything from Formula 1 racecars to the Miami Heat's arena. It was also a shocking fall from grace for Bankman-Fried, the world's richest 29-year-old, who made Fortune's 40 Under 40 list in 2021, became one of the Democratic Party's top donors, and made "lavish donations" to charities.
Numerous reports have been written about what went wrong, with Alameda Research ("Alameda"), Bankman-Fried's cryptocurrency trading firm, playing a starring role in the collapse. According to CNBC, at some point in the last two years, Alameda reportedly began borrowing money for venture investments, among other things. Then, six months ago, the crypto market experienced a $2 trillion crash, and "a wave of titans in the crypto sector folded as depressed token prices sucked liquidity out of the market." Just like the 2008 financial crisis, the problem was that everyone was borrowing from each other, CNBC explained. Bankman-Fried tried to bail out some of the failing crypto firms, but many filed bankruptcy. Now Alameda's lenders wanted their money back, but Alameda didn't have it because it was tied up in venture investments. To meet Alameda's debt obligations, FTX allegedly borrowed about $10 billion from its customer deposits, and tried to cover it by denoting assets in two crypto tokens: FTX's own token, FTT, and Serum, another token created and promoted by FTX and Alameda.
This worked for a while, but things further unraveled when CoinDesk reported on November 2, 2022 that Alameda's assets were held in FTT (FTX's illiquid tokens), raising questions about Alameda's solvency and FTX's financials. Binance, the world's largest cryptocurrency exchange (which Bankman-Fried publicly criticized over the summer), decided to liquidate its remaining FTT tokens on November 6, 2022, scaring investors and prompting them to pull approximately $5 billion out of FTX that day. Two days later, Binance agreed to buy the Company, but a day later announced that it would not go through with the deal after "due diligence."
Unsurprisingly, the U.S. Securities and Exchange Commission ("SEC") and the Department of Justice are reportedly investigating FTX. According to the Wall Street Journal, the SEC is focused on FTX's U.S. subsidiary, FTX.US, and believes that some of its assets might constitute securities and, if so, should have been registered with the SEC before being sold to investors.
About Faruqi & Faruqi, LLP
Faruqi & Faruqi, LLP focuses on complex civil litigation, including securities, antitrust, wage and hour and consumer class actions as well as shareholder derivative and merger and transactional litigation. The firm is headquartered in New York, and maintains offices in California, Georgia and Pennsylvania.
Since its founding in 1995, Faruqi & Faruqi, LLP has served as lead or co-lead counsel in numerous high-profile cases which ultimately provided significant recoveries to investors, direct purchasers, consumers and employees.
To schedule a free consultation with our attorneys and to learn more about your legal rights, call our offices today at (877) 247-4292 or (212) 983-9330.
About Katherine M. Lenahan
Katherine M. Lenahan is a Partner in the New York office of Faruqi & Faruqi, LLP and focuses her practice on securities litigation.
Tags: faruqi & faruqi, investigation, news, litigation, settlement notice, case, faruqi law, faruqi blog, faruqilaw, Katherine Lenahan, securities litigation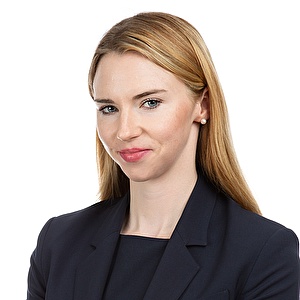 Katherine M. Lenahan
Partner at Faruqi & Faruqi, LLP

New York office
Tel: (212) 983-9330
Fax: (212) 983-9331
E-mail: klenahan@faruqilaw.com
Social: LinkedIn