The United States Attorney for the Southern District of New York charged disgraced FTX founder Sam Bankman-Fried ("SBF") with eight criminal counts, including conspiracy and wire fraud, for allegedly misusing billions of dollars in customers' funds prior to the collapse of his "House of Cards" cryptocurrency empire.[1]
The indictment, unsealed shortly after police in the Bahamas arrested SBF, details what is likely one of the biggest frauds in US history. SBF is alleged to have engaged in a scheme to defraud customers by misappropriating their deposits into FTX in order to pay for expenses and debts and to make investments on behalf of SBF's crypto hedge fund, Alameda Research. Further, SBF is alleged to have made illegal campaign contributions to both Democrats and Republicans with customers' deposits.
FTX's current CEO, John Ray III (yes, the same John Ray III that became the CEO of Enron and oversaw its liquidation during its years in bankruptcy) told congressional lawmakers on Tuesday that FTX lost $8 billion of customer money, stating that the company allowed "absolute concentration of control in the hands of a small group of grossly inexperienced, nonsophisticated individuals."
This latest catastrophic implosion has reignited calls for US officials to regulate the largely unregulated cryptocurrency market. Having loaded FTX's collapse and SBF's fall from grace to their munition coffers, critics of the cryptocurrency industry ready themselves to welcome to the regulatory fray their advocate counterparts, who are now undoubtedly uttering "Alea iacta est"[2] from across the aisle.
---
About Faruqi & Faruqi, LLP
Faruqi & Faruqi, LLP focuses on complex civil litigation, including securities, antitrust, wage and hour and consumer class actions as well as shareholder derivative and merger and transactional litigation. The firm is headquartered in New York, and maintains offices in California, Georgia and Pennsylvania.
Since its founding in 1995, Faruqi & Faruqi, LLP has served as lead or co-lead counsel in numerous high-profile cases which ultimately provided significant recoveries to investors, direct purchasers, consumers and employees.
To schedule a free consultation with our attorneys and to learn more about your legal rights, call our offices today at (877) 247-4292 or (212) 983-9330.
About Zachary Crane
Zachary Crane's practice is focused on consumer protection litigation. Zack is an associate in the firm's New York office.
Tags: faruqi & faruqi, investigation, news, litigation, settlement notice, case, faruqi law, faruqi blog, faruqilaw, Zachary Crane, consumer litigation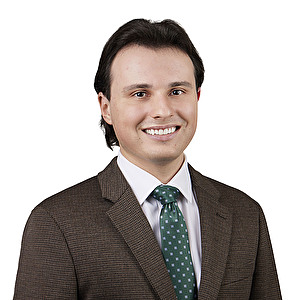 Zachary Crane
Associate at Faruqi & Faruqi, LLP

New York office
Tel: (212) 983-9330
Fax: (212) 983-9331
E-mail: zcrane@faruqilaw.com
Social: LinkedIn