In the case against Valve Corporation ("Valve"), the company behind the popular "Counter-Strike" video game, Plaintiffs are seeking to appeal the district court's decision granting Valve's motion for summary judgment. Should Plaintiffs lose their appeal, it would mark the end of the case, which has been a highly contested matter.
The case was first filed in 2016 with allegations that Valve allowed players to obtain virtual items while playing Counter-strike, and then supported their gambling of those items on third-party websites. In the case against Valve, the Plaintiffs include minors who had played the video game and gambled the items, and their parents who paid for the minors' online activities.
Although the appeal is still pending before the Ninth Circuit Court of Appeals, an unsuccessful appeal could be a major blow to the trend of similar cases brought against video game companies alleging that they are exploiting minors through practices that foster online gambling. Should this happen, it could be time for new laws aimed at regulating the specific practices at issue in these cases.
The case is Galway, et al. v. Valve Corporation, Case No. 22-35105, U.S. Court of Appeals, Ninth Circuit.

About Faruqi & Faruqi, LLP
Faruqi & Faruqi, LLP focuses on complex civil litigation, including securities, antitrust, wage and hour, personal injury and consumer class actions as well as shareholder derivative and merger and transactional litigation. The firm is headquartered in New York, and maintains offices in California, Georgia and Pennsylvania.
Since its founding in 1995, Faruqi & Faruqi, LLP has served as lead or co-lead counsel in numerous high-profile cases which ultimately provided significant recoveries to investors, direct purchasers, consumers and employees.
To schedule a free consultation with our attorneys and to learn more about your legal rights, call our offices today at (877) 247-4292 or (212) 983-9330.
About Ruhandy Glezakos
Ruhandy Glezakos is an associate attorney in the firm's Los Angeles office and a member of the Consumer Protection Litigation Practice Group.
Tags: faruqi & faruqi, investigation, news, litigation, settlement notice, case, faruqi law, faruqi blog, faruqilaw, Ruhandy Glezakos, consumer litigation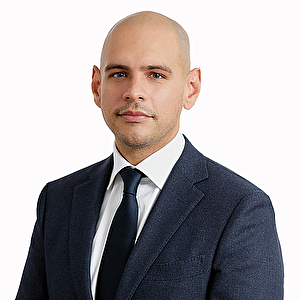 Ruhandy Glezakos
Associate at Faruqi & Faruqi, LLP

California office
Tel: (424) 256-2884
Fax: (424) 256-2885
E-mail: rglezakos@faruqilaw.com
Social: LinkedIn