On June 29, 2022, the Temp Workers' Bill of Rights passed the New Jersey Senate and Assembly and will be placed before Governor Phil Murphy for his anticipated approval. The bill will increase transparency in New Jersey's largely unregulated temp agency industry and will improve working conditions for the state's roughly 130,000 temp workers.
Specifically, the bill will require temp agencies to disclose to their workers how much they are getting paid, where they will work, and the temp agency's name. Temp agencies in New Jersey frequently avoid putting their company name on workers' paychecks, operate without a state license, and operate out of buildings that are difficult to trace back to the company to avoid workers' complaints.
Additionally, the bill will no longer allow temp agencies to charge workers for costs related to transportation to and from worksites. Temp agencies regularly use third-party transportation companies to shepherd workers to worksites and deduct transportation costs from workers' paychecks, often resulting in temp workers receiving less than minimum wage.
To that end, the bill mandates temp workers receive at least minimum wage and for any deductions from a worker's paycheck to be itemized. Lastly, the bill will penalize unregistered temp agencies $5,000 a day until they are registered with the state.
Workers who believe their employer is improperly denying them minimum wages, or subjecting them to other workplace violations, should seek legal counsel to analyze their potential claims.

About Faruqi & Faruqi, LLP
Faruqi & Faruqi, LLP focuses on complex civil litigation, including securities, antitrust, wage and hour, personal injury and consumer class actions as well as shareholder derivative and merger and transactional litigation. The firm is headquartered in New York, and maintains offices in California, Georgia and Pennsylvania.
Since its founding in 1995, Faruqi & Faruqi, LLP has served as lead or co-lead counsel in numerous high-profile cases which ultimately provided significant recoveries to investors, direct purchasers, consumers and employees.
To schedule a free consultation with our attorneys and to learn more about your legal rights, call our offices today at (877) 247-4292 or (212) 983-9330.
About Camilo Burr
Camilo Burr is an associate at Faruqi & Faruqi's New York office. Camilo's practice is focused on employment law and wage and hour class action litigation.
Tags: faruqi & faruqi, investigation, news, litigation, settlement notice, case, faruqi law, faruqi blog, faruqilaw, Camilo Burr, employment litigation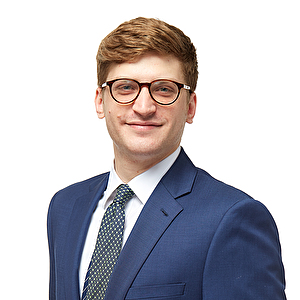 Camilo Burr
Associate at Faruqi & Faruqi, LLP

New York office
Tel: (212) 983-9330
Fax: (212) 983-9331
E-mail: cburr@faruqilaw.com
Social: LinkedIn