On June 13, 2022, U.S. District Court Judge Jed Rakoff, in the Southern District of New York, issued an order denying a motion to dismiss a securities fraud class action brought under 15 U.S.C. § 78j(b), Rule 10b-5, and Section 20(a) of the Securities Exchange Act of 1934 against Deutsche Bank AG and certain of its officers.[1] The suit alleges that the Defendants materially misrepresented information in various securities filings as well as on Deutsche Bank's website regarding the bank's internal controls to prevent dealings with bad actors, such as sex offender Jeffrey Epstein. When findings of government reports from U.S. and European regulators revealed the truth regarding the Bank's internal deficiencies, the stock price plummeted.
Investors allege that Deutsche Bank's public disclosures about its know-your-customer practices and anti-money laundering program were misleading because they failed to disclose weaknesses in these practices and programs. As a result of these weaknesses, these weaknesses in internal controls, the Bank regularly did business with numerous individuals and entities accused and/or convicted of violating laws. When the truth was revealed, the Bank's stock price plummeted.
Judge Rakoff, in his ruling, rejected several of Deutsche Bank's arguments as to why the suit should be dismissed, including the argument that investors already knew, prior to the stock price drop, that those practices and programs were inadequate. The judge characterized the general disclaimers about potential issues with its customer practices and anti-money laundering program in Defendant's statements as "highly general disclosures," insufficient to provide investors with adequate knowledge of the Bank's inadequate internal control systems.
Judge Rakoff also noted that the truth-on-the-market defense is not appropriate at the dismissal stage because it is inherently fact-intensive, and that the investors adequately alleged scienter on the part of the bank and the two CEOs. However, the Court found that Plaintiffs did not sufficiently plead scienter with regards to the two CFOs, and therefore dismissed the 20(a) control person claims only as against the CFOs.
The suit represents investors who acquired Deutsche Bank stock between March 14, 2017 - May 12, 2020.
___________________________
[1] The individual defendants named in the operative Second Amended Complaint are: John Cryan, chairman of the DB management board and the Bank's former global CEO; Christian Sewing, Cryan's successor and current CEO; Marcus Schenck, former CFO; and, James von Moltke, Schenck's successor and current CFO.
About Faruqi & Faruqi, LLP
Faruqi & Faruqi, LLP focuses on complex civil litigation, including securities, antitrust, wage and hour and consumer class actions as well as shareholder derivative and merger and transactional litigation. The firm is headquartered in New York, and maintains offices in California, Georgia and Pennsylvania.
Since its founding in 1995, Faruqi & Faruqi, LLP has served as lead or co-lead counsel in numerous high-profile cases which ultimately provided significant recoveries to investors, direct purchasers, consumers and employees.
To schedule a free consultation with our attorneys and to learn more about your legal rights, call our offices today at (877) 247-4292 or (212) 983-9330.
Tags: faruqi & faruqi, investigation, news, litigation, settlement notice, case, faruqi law, faruqi blog, faruqilaw, Cristina Paneque, securities litigation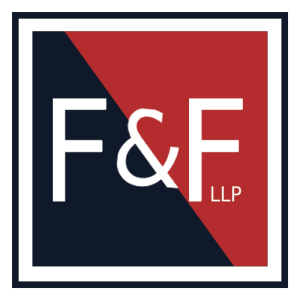 Faruqi & Faruqi

New York office
Tel: (212) 983-9330
Fax: (212) 983-9331