In Abad v Vanety's Service LLC et al., 2022 WL 1177227 (New York County 2020), the Appellate Division of the Supreme Court of the state of New York recently upheld a Workers' Compensation Board decision which apportioned liability for claimant's benefits award equally between company and staffing agency.
In finding that liability for the claim should be apportioned equally between a general and a special employer, the Workers' Compensation Board based its decision on the fact that the general employer issued claimant's paychecks and provided workers' compensation insurance coverage and the special employer directed and controlled claimant's work at the location where the accident occurred.
The special employer argued that the Workers Compensation Board decision is inconsistent with Matter of Carlineo v Snelling & Snelling, LLC (90 AD3d 1288 [2011]), wherein the general employer, which contracted to carry workers' compensation coverage for the claimant, was found to be 100% liable for the claim. The Appellate Division held that the Workers' Compensation Board is empowered to make an award against either or both the employers as it sees fit and did not find a basis upon which to disturb the apportionment determination.
Furthermore, the Appellate Division held that the general employer's application indicated shared liability. General employer was seeking shared liability in the event that the special employer was not found to be liable for the claim. The Appellate Division concluded that the special employer was afforded notice and opportunity to be heard on issue of apportionment but did not address it in its rebuttal application.

About Faruqi & Faruqi, LLP
Faruqi & Faruqi, LLP focuses on complex civil litigation, including securities, antitrust, wage and hour, personal injury and consumer class actions as well as shareholder derivative and merger and transactional litigation. The firm is headquartered in New York, and maintains offices in California, Georgia and Pennsylvania.
Since its founding in 1995, Faruqi & Faruqi, LLP has served as lead or co-lead counsel in numerous high-profile cases which ultimately provided significant recoveries to investors, direct purchasers, consumers and employees.
To schedule a free consultation with our attorneys and to learn more about your legal rights, call our offices today at (877) 247-4292 or (212) 983-9330.
About Jelena Petrovic
Jelena Petrovic is an Associate in the firm's New York office in Personal Injury Law Litigation. Jelena has been helping injured individuals regarding their rights.
Tags: faruqi & faruqi, investigation, news, litigation, settlement notice, case, faruqi law, faruqi blog, faruqilaw, Jelena Petrovic, personal injury litigation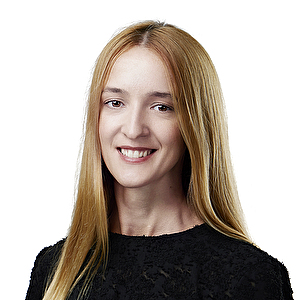 Jelena Petrovic
Associate at Faruqi & Faruqi, LLP

New York office
Tel: (212) 983-9330
Fax: (212) 983-9331
E-mail: jpetrovic@faruqilaw.com
Social: LinkedIn