In 2013, Lusia Reinoso, a home health aide, was helping a patient operate their wheelchair on an MTA bus ramp when the ramp suddenly activated, throwing Ms. Reinoso onto the sidewalk. Ms. Reinoso suffered injuries to her knee, shoulder, spine, and hip.
At trial, the jury found the bus operator solely responsible for those injuries. The jury awarded Ms. Reinoso over $10.5 million in damages – including $5,319,000 for pain and suffering, and $5,000,000 for medical expenses.
On appeal, both sides challenged the amount of the jury award. The judge ultimately reduced the total pain and suffering award to $4,100,000. Defendants appealed again, arguing that there should be a new trial on damages because Ms. Reinoso should not have been allowed to call a specific rebuttal witness, and because the medical expenses award of $5,000,000 was excessive.
Earlier this month, the First Department released its decision. See 2022 NY Slip Op 02242. The Court found first, that Ms. Reinoso had the right to call her treating radiologist as a rebuttal witness to impeach or discredit testimony from any defense witnesses, even if the radiologist did not testify in Ms. Reinoso's case in chief. Second, the Court agreed with defendant's contention that the medical expenses award was excessive, and reduced it from $5,000,000 to $3,598,706.20, bringing Ms. Reinoso's total damages to $7,879,706.20.

About Faruqi & Faruqi, LLP
Faruqi & Faruqi, LLP focuses on complex civil litigation, including securities, antitrust, wage and hour and consumer class actions as well as shareholder derivative and merger and transactional litigation. The firm is headquartered in New York, and maintains offices in California, Georgia and Pennsylvania.
Since its founding in 1995, Faruqi & Faruqi, LLP has served as lead or co-lead counsel in numerous high-profile cases which ultimately provided significant recoveries to investors, direct purchasers, consumers and employees.
To schedule a free consultation with our attorneys and to learn more about your legal rights, call our offices today at (877) 247-4292 or (212) 983-9330.
Tags: faruqi & faruqi, investigation, news, litigation, settlement notice, case, faruqi law, faruqi blog, faruqilaw, Carolyn A. McGuigan, personal injury litigation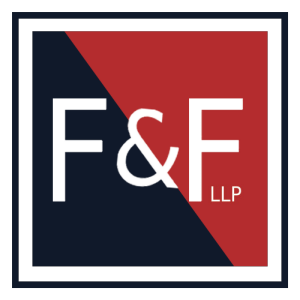 Faruqi & Faruqi

New York office
Tel: (212) 983-9330
Fax: (212) 983-9331