On April 25, 2022, Twitter announced that it accepted a $44 billion takeover offer led by noted Twitter user and world's richest man, Elon Musk. Musk's proposal is subject to closing conditions, including the approval of Twitter stockholders and regulators. When the transaction is complete, Twitter will become a privately held company.
The Internet is abuzz with speculation about how Twitter would change under Musk's ownership. As the New York Times explains, Musk has been vocal about his concern that Twitter has gone too far in moderating the platform's content. In the release (and tweet, naturally) announcing the agreement, Musk stated, "Free speech is the bedrock of a functioning democracy, and Twitter is the digital town square where matters vital to the future of humanity are debated." Of particular interest to many is whether Musk's Twitter will reinstate former President Trump, who was banned from the platform last year.
Musk has also indicated a desire to make changes to Twitter's algorithms by making them "open source," and "defeating the spam bots." Spam bots are automated accounts that are often used to "market products, promote misinformation and conduct scams." According to the Washington Post, ridding the platform of spam bots is key to Musk's vision of making Twitter "a platform populated strictly by humans."

About Faruqi & Faruqi, LLP
Faruqi & Faruqi, LLP focuses on complex civil litigation, including securities, antitrust, wage and hour, personal injury and consumer class actions as well as shareholder derivative and merger and transactional litigation. The firm is headquartered in New York, and maintains offices in California, Georgia and Pennsylvania.
Since its founding in 1995, Faruqi & Faruqi, LLP has served as lead or co-lead counsel in numerous high-profile cases which ultimately provided significant recoveries to investors, direct purchasers, consumers and employees.
To schedule a free consultation with our attorneys and to learn more about your legal rights, call our offices today at (877) 247-4292 or (212) 983-9330.
About Katherine M. Lenahan
Katherine M. Lenahan is a Partner in the New York office of Faruqi & Faruqi, LLP and focuses her practice on securities litigation.
Tags: faruqi & faruqi, investigation, news, litigation, settlement notice, case, faruqi law, faruqi blog, faruqilaw, Katherine Lenahan, securities litigation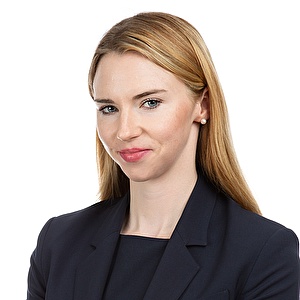 Katherine M. Lenahan
Partner at Faruqi & Faruqi, LLP

New York office
Tel: (212) 983-9330
Fax: (212) 983-9331
E-mail: klenahan@faruqilaw.com
Social: LinkedIn