Following an election held between March 25 through March 30, 2022, workers at Amazon's Staten Island warehouse voted in favor of being represented by the Amazon Labor Union in a 2,654 — 2,131 vote. The Amazon Labor Union is the first certified union to represent Amazon workers in the country and could not only rally other Amazon workers nationwide, but could encourage workers at other private-sector employers to seek unionization.
For the past 25 years, Amazon has maintained robust efforts to keep its workers from unionizing, but will have to begin negotiating contracts for the NYC Amazon workers, potentially derailing the Company's ability to unilaterally change workers' schedules and work requirements at the Staten Island facility.
The NYC Amazon workers join other recent high profile union elections involving employees at REI in New York, at Starbucks in New York and Seattle, and at the New York Times. On April 25, 2022, workers at another Amazon facility in Staten Island will vote on whether to join the Amazon Labor Union.
Workers who believe their employer has retaliated against them for joining, forming, or supporting a union, should seek legal counsel to analyze their potential claims.

About Faruqi & Faruqi, LLP
Faruqi & Faruqi, LLP focuses on complex civil litigation, including securities, antitrust, wage and hour, personal injury and consumer class actions as well as shareholder derivative and merger and transactional litigation. The firm is headquartered in New York, and maintains offices in California, Georgia and Pennsylvania.
Since its founding in 1995, Faruqi & Faruqi, LLP has served as lead or co-lead counsel in numerous high-profile cases which ultimately provided significant recoveries to investors, direct purchasers, consumers and employees.
To schedule a free consultation with our attorneys and to learn more about your legal rights, call our offices today at (877) 247-4292 or (212) 983-9330.
About Camilo Burr
Camilo Burr is an associate at Faruqi & Faruqi's New York office. Camilo's practice is focused on employment law and wage and hour class action litigation. http://www.employeerightscounsel.com/
Tags: faruqi & faruqi, investigation, news, litigation, settlement notice, case, faruqi law, faruqi blog, faruqilaw, Camilo Burr, employment litigation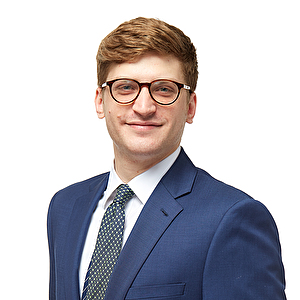 Camilo Burr
Associate at Faruqi & Faruqi, LLP

New York office
Tel: (212) 983-9330
Fax: (212) 983-9331
E-mail: cburr@faruqilaw.com
Social: LinkedIn