Today, after years of hard-fought litigation, Faruqi & Faruqi, LLP, obtained final approval of a class settlement valued by the Court at over $10,000,000. The lawsuit, filed in 2019 in United States District Court, alleged that Godiva misled consumers into believing that certain Godiva chocolates were manufactured in Belgium, when in fact they are manufactured in Pennsylvania. Godiva's efforts to dismiss the case were denied from the outset. Notably, Plaintiffs successfully persuaded the court that their claims had merit and should move forward to class certification and trial (click here to access Faruqi & Faruqi's May 29, 2020, victory in defeating Godiva's motion to dismiss). Subsequently, Plaintiffs engaged in extensive discovery and were ultimately able to secure a class-wide settlement that represents a substantial benefit to Godiva consumers nationwide. Specifically, through the settlement, Godiva consumers could claim up to $15 without any proof of purchase, and $25 with proof of purchase. Faruqi & Faruqi, LLP, is very proud of the excellent outcome it obtained behalf of the class of Godiva consumers.
About Faruqi & Faruqi, LLP
Faruqi & Faruqi, LLP focuses on complex civil litigation, including securities, antitrust, wage and hour, personal injury and consumer class actions as well as shareholder derivative and merger and transactional litigation. The firm is headquartered in New York, and maintains offices in California, Georgia and Pennsylvania.
Since its founding in 1995, Faruqi & Faruqi, LLP has served as lead or co-lead counsel in numerous high-profile cases which ultimately provided significant recoveries to investors, direct purchasers, consumers and employees.
To schedule a free consultation with our attorneys and to learn more about your legal rights, call our offices today at (877) 247-4292 or (212) 983-9330.
About Ben Heikali
Ben Heikali is a Partner in the firm's Los Angeles office. Ben's practice is focused on litigation in consumer protection and false advertising claims.Since joining F&F, Ben has litigated a number of prominent false advertising class actions against domestic and transnational companies such as, Hyland's, Inc., Nestlé U.S.A., Inc., Craft Brew Alliances, Inc. (Kona beer), Asahi Beer U.S.A., Inc. (Asahi beer), Bayer Healthcare, Sun-Maid, and Apple.Prior to joining F&F, Ben interned at the U.S. Securities and Exchange Commission, Division of Enforcement, focusing on municipal bond litigation and financial fraud work.
Tags: faruqi & faruqi, investigation, news, litigation, settlement notice, case, faruqi law, faruqi blog, faruqilaw, Benjamin Heikali, consumer litigation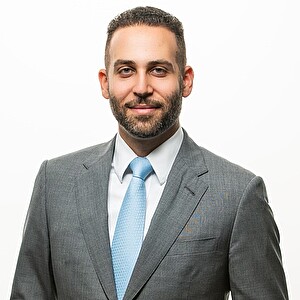 Ben Heikali
Partner at Faruqi & Faruqi, LLP

California office
Tel: (424) 256-2884
Fax: (424) 256-2885
E-mail: bheikali@faruqilaw.com
Social: LinkedIn