In two cases brought by the Federal Trade Commission ("FTC"), Walmart and Kohl's have agreed to pay a total of $5.5 million to resolve allegations that both companies falsely marketed their towels, sheets, blankets, and other bamboo products as being "100% Bamboo," when in actuality, they are made up of rayon. The FTC also took issue with claims that the products were environmentally friendly and sustainable.
As explained in the FTC's complaint, rayon is a manufactured fiber that can be derived from bamboo, but undergoes significant processing which involves the use of environmentally hazardous chemicals and ultimately results in a fiber that is simply not bamboo.
Both cases are part of the FTC's ongoing effort to remind marketers of the need to label and advertise textile products properly, and clarify that "bamboo" is not a proper name for products made of rayon.
The two cases are United States of America v. Walmart Inc., No. 1:22-cv-00965 and United States of America v. Kohl's Inc. F/K/A Kohl's Department Stores, Inc., No. 1:22-cv-00964. Both cases were filed in the U.S. District Court for the District of Columbia. A copy of the complaints can be found here and here.
-----
Faruqi & Faruqi, LLP is a leading national consumer protection law firm that has successfully challenged some of the nation's largest and most powerful corporations for a variety of improper, unfair and deceptive business practices. If you have purchased a product that you believe is false or deceptive, please contact our attorneys to evaluate your claim and determine whether you are entitled to compensation.

About Faruqi & Faruqi, LLP
Faruqi & Faruqi, LLP focuses on complex civil litigation, including securities, antitrust, wage and hour, personal injury and consumer class actions as well as shareholder derivative and merger and transactional litigation. The firm is headquartered in New York, and maintains offices in California, Georgia and Pennsylvania.
Since its founding in 1995, Faruqi & Faruqi, LLP has served as lead or co-lead counsel in numerous high-profile cases which ultimately provided significant recoveries to investors, direct purchasers, consumers and employees.
To schedule a free consultation with our attorneys and to learn more about your legal rights, call our offices today at (877) 247-4292 or (212) 983-9330.
About Ruhandy Glezakos
Ruhandy Glezakos is an associate attorney in the firm's Los Angeles office and a member of the Consumer Protection Litigation Practice Group.
Tags: faruqi & faruqi, investigation, news, litigation, settlement notice, case, faruqi law, faruqi blog, faruqilaw, Ruhandy Glezakos, consumer litigation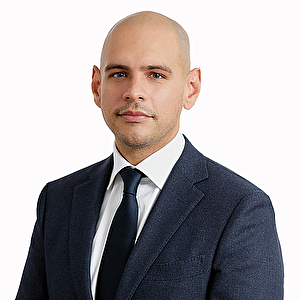 Ruhandy Glezakos
Associate at Faruqi & Faruqi, LLP

California office
Tel: (424) 256-2884
Fax: (424) 256-2885
E-mail: rglezakos@faruqilaw.com
Social: LinkedIn