Greenwashing is a marketing ploy where companies convey false or misleading information regarding how their products and services are more environmentally friendly than they actually are.[1] While this tactic is not a novel development, an uptick in greenwashing can be attributed to consumers' increasing awareness of environmental issues, and companies wishing to capitalize on consumers' desire to avoid products which harm the environment. In fact, recent research reveals that 85% of consumers have become "greener" in their purchasing in recent years, with a large number of consumers willing to pay more for sustainable products.[2]
However, consumers are not without any tools to combat this deceptive marketing. For example, Faruqi & Faruqi is representing consumers who brought putative class actions against Kroger and Strivectin, alleging that their sunscreen products claim to be "reef safe" despite containing ingredients which have been allegedly shown by scientific studies to potentially harm coral reefs. Faruqi & Faruqi has recently defeated Kroger and Strivectin's attempts to dismiss these lawsuits, with the orders denying their motions to dismiss found here and here, respectively.
Another example of consumers seeking change to the marketplace is in the matter of Swartz v. The Coca-Cola Company, Case No. 3:21-cv-04643, where consumers allege that various Coca-Cola and Nestle plastic bottled products claim to be 100% recyclable when the caps and plastic wrappers are not. With Americans using about 50 billion plastic water bottles last year, with a recycling rate of only 23%,[3] it is not surprising to see these issues brought to our courts.
An uptick in environmentally focused lawsuits can be expected as consumers increasingly care about the impact their purchases have on their environment. With these lawsuits on the rise, impactful changes to the marketplace may soon follow.
________________________
[1]Will Kenton, et al. ("Greenwashing"), https://www.investopedia.com/terms/g/greenwashing.asp#:~:text=Greenwashing%20is%20the%20process%20of,products%
20are%20more%20environmentally%20sound.
[2] Rachel Pope, https://www.businesswire.com/news/home/20211014005090/en/Recent-Study-Reveals-More-Than-a-Third-of-Global-Consumers-Are-Willing-to-Pay-More-for-Sustainability-as-Demand-Grows-for-Environmentally-Friendly-Alternatives.
[3] https://www.ecowatch.com/plastic-bottle-crisis-2450299465.html#:~:text=In%20the%20U.S.%2C%20Americans%20went,the%20Great%20Lakes%20each%20year.
About Faruqi & Faruqi, LLP
Faruqi & Faruqi, LLP focuses on complex civil litigation, including securities, antitrust, wage and hour, personal injury and consumer class actions as well as shareholder derivative and merger and transactional litigation. The firm is headquartered in New York, and maintains offices in California, Georgia and Pennsylvania.
Since its founding in 1995, Faruqi & Faruqi, LLP has served as lead or co-lead counsel in numerous high-profile cases which ultimately provided significant recoveries to investors, direct purchasers, consumers and employees.
To schedule a free consultation with our attorneys and to learn more about your legal rights, call our offices today at (877) 247-4292 or (212) 983-9330.
About Joshua Nassir
Joshua Nassir's practice is focused on consumer litigation. Josh is an associate in the firm's California office.
Tags: faruqi & faruqi, investigation, news, litigation, settlement notice, case, faruqi law, faruqi blog, faruqilaw, Joshua Nassir, consumer litigation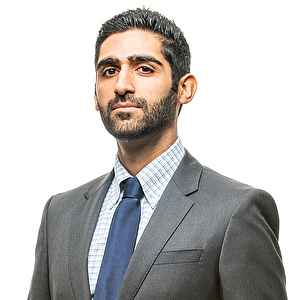 Joshua Nassir
Associate at Faruqi & Faruqi, LLP

California office
Tel: (424) 256-2884
Fax: (424) 256-2885
E-mail: jnassir@faruqilaw.com
Social: LinkedIn