On March 28, 2022, the Federal Trade Commission ("FTC") filed a complaint requesting a temporary restraining order and preliminary injunction against TurboTax, the popular online tax preparation company. Specifically, the FTC alleges that TurboTax markets its services as being free, when in actuality, it is only free for some consumers. The FTC states that the company goes so far as to air commercials "in which almost every word spoken is the word 'free.'"
The FTC is moving swiftly to halt these practices, given that demand for the company's services will likely increase significantly due to the upcoming tax-filing deadline. The case represents the ongoing battle against companies offering purportedly free tax preparation services, and will put consumers on alert during what will inevitably be another busy tax season.
The case is Federal Trade Commission v. Intuit Inc., No. 5:22-cv-1973, filed in the U.S. District Court for the Northern District of California. A copy of the FTC's complaint can be found here.


About Faruqi & Faruqi, LLP
Faruqi & Faruqi, LLP focuses on complex civil litigation, including securities, antitrust, wage and hour, personal injury and consumer class actions as well as shareholder derivative and merger and transactional litigation. The firm is headquartered in New York, and maintains offices in California, Georgia and Pennsylvania.
Since its founding in 1995, Faruqi & Faruqi, LLP has served as lead or co-lead counsel in numerous high-profile cases which ultimately provided significant recoveries to investors, direct purchasers, consumers and employees.
To schedule a free consultation with our attorneys and to learn more about your legal rights, call our offices today at (877) 247-4292 or (212) 983-9330.
About Ruhandy Glezakos
Ruhandy Glezakos is an associate attorney in the firm's Los Angeles office and a member of the Consumer Protection Litigation Practice Group.
Tags: faruqi & faruqi, investigation, news, litigation, settlement notice, case, faruqi law, faruqi blog, faruqilaw, Ruhandy Glezakos, consumer litigation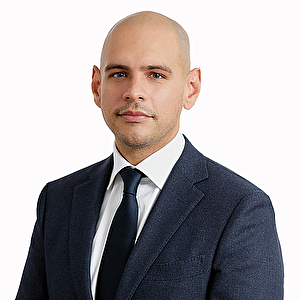 Ruhandy Glezakos
Associate at Faruqi & Faruqi, LLP

California office
Tel: (424) 256-2884
Fax: (424) 256-2885
E-mail: rglezakos@faruqilaw.com
Social: LinkedIn