In December 2010 the Workers' Compensation Board issued the Medical Treatment Guidelines as a set of treatment guidelines with separate guidelines that cover the Neck, Back, Shoulder, Knee, Carpal Tunnel, and Non-Acute/Chronic Pain. The Board announced that eleven (11) new medical guidelines will become effective in May 2022.
The new treatment guidelines are patient specific. The therapy and medication recommendations vary in great detail contingent upon each individual injury. The diagnosis and treatment are based on evidence tables. That means that every diagnosis and treatment outlined in the guidelines should coordinate with the evidence tables to confirm the condition and severity.
The Board also announced that the paper-based claims systems and eCase system will be replaced with a single, web-based platform called OnBoard. All requests for medical treatments will be made through the new system. The providers will still be required to submit a variance for authorization to do something that varies from the medical guidelines.

About Faruqi & Faruqi, LLP
Faruqi & Faruqi, LLP focuses on complex civil litigation, including securities, antitrust, wage and hour, personal injury and consumer class actions as well as shareholder derivative and merger and transactional litigation. The firm is headquartered in New York, and maintains offices in California, Georgia and Pennsylvania.
Since its founding in 1995, Faruqi & Faruqi, LLP has served as lead or co-lead counsel in numerous high-profile cases which ultimately provided significant recoveries to investors, direct purchasers, consumers and employees.
To schedule a free consultation with our attorneys and to learn more about your legal rights, call our offices today at (877) 247-4292 or (212) 983-9330.
About Jelena Petrovic
Jelena Petrovic is an Associate in the firm's New York office in Personal Injury Law Litigation. Jelena has been helping injured individuals regarding their rights.
Tags: faruqi & faruqi, investigation, news, litigation, settlement notice, case, faruqi law, faruqi blog, faruqilaw, Jelena Petrovic, personal injury litigation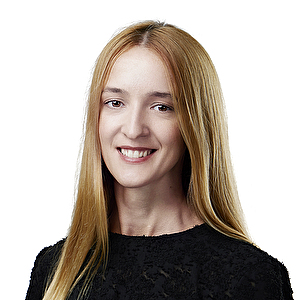 Jelena Petrovic
Associate at Faruqi & Faruqi, LLP

New York office
Tel: (212) 983-9330
Fax: (212) 983-9331
E-mail: jpetrovic@faruqilaw.com
Social: LinkedIn