In a move that would have seemed like science-fiction just a few years ago, President Biden issued an Executive Order titled "Ensuring Responsible Development of Digital Assets" on March 9, 2022. The order calls for several federal agencies to study the risks and opportunities associated with cryptocurrencies and a potential U.S. digital dollar, urging regulators to focus on consumer protection, financial stability, illicit finance, and the U.S.'s position in the global financial system. Notably, the order also calls for a focus on crypto's climate impact, in light of the notoriously energy-hogging nature of certain digital currencies.
The order was issued in response to the recent "explosive growth" in digital assets, which surpassed $3 trillion in market cap last November and are up from $14 billion just five years prior, the White House said in a statement. Approximately 16% of adult Americans—around 40 million people—"have invested in, traded, or used cryptocurrencies[,]" and "[o]ver 100 countries are exploring or piloting Central Bank Digital Currencies, a digital form of a country's sovereign currency."
The order explains that although "many activities involving digital assets are within the scope of existing domestic laws and regulations, an area where the United States has been a global leader, growing development and adoption of digital assets and related innovations, as well as inconsistent controls to defend against certain key risks, necessitate an evolution and alignment of the United States Government approach to digital assets." The U.S. "has an interest in responsible financial innovation," the order elaborated, and "must take strong steps to reduce the risks that digital assets could pose to consumers, investors, and business protections; financial stability and financial system integrity; combating and preventing crime and illicit finance; national security; the ability to exercise human rights; financial inclusion and equity; and climate change and pollution."
According to The New York Times, the results of the efforts ordered "could help shape the contours of a rapidly innovating industry that has swiftly moved into the mainstream but that critics say enables illicit activity, including money laundering, and creates outsize financial risks for consumers and the financial system."

About Faruqi & Faruqi, LLP
Faruqi & Faruqi, LLP focuses on complex civil litigation, including securities, antitrust, wage and hour, personal injury and consumer class actions as well as shareholder derivative and merger and transactional litigation. The firm is headquartered in New York, and maintains offices in California, Georgia and Pennsylvania.
Since its founding in 1995, Faruqi & Faruqi, LLP has served as lead or co-lead counsel in numerous high-profile cases which ultimately provided significant recoveries to investors, direct purchasers, consumers and employees.
To schedule a free consultation with our attorneys and to learn more about your legal rights, call our offices today at (877) 247-4292 or (212) 983-9330.
About Katherine M. Lenahan
Katherine M. Lenahan is a Partner in the New York office of Faruqi & Faruqi, LLP and focuses her practice on securities litigation.
Tags: faruqi & faruqi, investigation, news, litigation, settlement notice, case, faruqi law, faruqi blog, faruqilaw, Katherine Lenahan, securities litigation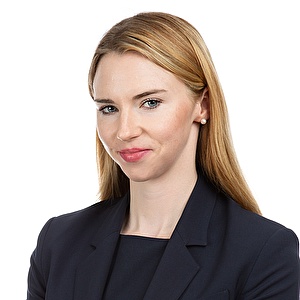 Katherine M. Lenahan
Partner at Faruqi & Faruqi, LLP

New York office
Tel: (212) 983-9330
Fax: (212) 983-9331
E-mail: klenahan@faruqilaw.com
Social: LinkedIn