On February 22, 2022, a federal judge adopted a special master's report approving two settlements totaling over $23 million to end a proposed class action alleging that drugmaker Valeant Pharmaceuticals International Inc. and its executives violated the Racketeer Influenced and Corrupt Organizations Act with a scheme in which Valeant secretly controlled a "network of captive pharmacies" who acted uniquely to push its products over competitors' comparable products. The plaintiffs, led by a group of health and welfare funds, claimed that the scheme caused them to pay artificially inflated prices for Valeant-branded drugs and prevented them from obtaining cheaper generic alternatives.
The approval ends nearly six years of litigation. The case was first filed in May 2016 before the United States District Court for the District of New Jersey. The suit alleged that Valeant used Philidor Rx, a specialty pharmacy, to create a secret pharmacy network as a platform to implement a number of fraudulent practices in order to improperly inflate the reimbursements for Valeant drugs paid for by third party payors. For example, Plaintiffs alleged that Philidor employees, as well as Valeant employees staffed at Philidor under aliases, were instructed to change codes on prescriptions to ensure that the prescriptions would be filled with a Valeant drug rather than a generic equivalent. This scheme, plaintiffs alleged, allowed Valeant to reap hundreds of millions of dollars in ill-gotten profits at the expense of the class.

About Faruqi & Faruqi, LLP
Faruqi & Faruqi, LLP focuses on complex civil litigation, including securities, antitrust, wage and hour, personal injury and consumer class actions as well as shareholder derivative and merger and transactional litigation. The firm is headquartered in New York, and maintains offices in California, Georgia and Pennsylvania.
Since its founding in 1995, Faruqi & Faruqi, LLP has served as lead or co-lead counsel in numerous high-profile cases which ultimately provided significant recoveries to investors, direct purchasers, consumers and employees.
To schedule a free consultation with our attorneys and to learn more about your legal rights, call our offices today at (877) 247-4292 or (212) 983-9330.
About Kristyn Fields
Kristyn Fields' practice is focused on antitrust litigation. Kristyn is a Senior Associate in the firm's New York office.Prior to joining F&F, Kristyn interned for the Honorable Martin Marcus, New York Supreme Court, Bronx County. As well, Kristyn participated in the Brooklyn Law Incubator & Policy Clinic providing pro bono counsel to emerging start-up companies. While at Brooklyn Law School, Kristyn served as an Executive Articles Editor of the Brooklyn Journal of Corporate, Financial & Commercial Law. Also, Kristyn was a member of the Moot Court Honor Society.Kristyn earned her J.D. from Brooklyn Law School (2016). Kristyn earned her undergraduate degree from Boston College (B.A., Political Science, 2013).Kristyn is licensed to practice law in New York.
Tags: faruqi & faruqi, investigation, news, litigation, settlement notice, case, faruqi law, faruqi blog, faruqilaw, Kristyn Fields, antitrust litigation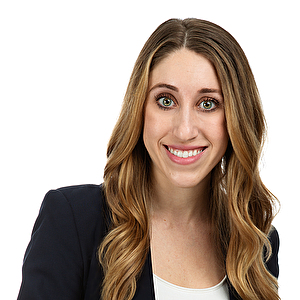 Kristyn Fields
Partner at Faruqi & Faruqi, LLP

New York office
Tel: (212) 983-9330
Fax: (212) 983-9331
E-mail: kfields@faruqilaw.com
Social: LinkedIn