The federal Occupational Safety and Health Administration (OSHA) issued an Emergency Temporary Standard, the Vax-or-Test Rule, that mandates employers to either require employees to be vaccinated or submit to weekly COVID-19 testing. OSHA will begin enforcing its emergency temporary standard on January 10, 2022. However, OSHA is giving employers until February 9, 2022 before the agency begins issuing citations for violations of the regulation's testing requirements.
Many legal challenges arose after OSHA published the Vax-or-Test directive. In particular, the Fifth Circuit blocked the rule with a November 6, 2021 order. The U.S. Judicial Panel on Multidistrict Litigation randomly selected the Sixth Circuit to preside over the litigation. A split Sixth Circuit panel on December 17, 2021 lifted the stay. In a 2-1 decision, the majority found the Vax-or-Test Rule fell within OSHA's power because the emergency standard is "necessary to protect workers from a 'grave danger' presented by 'exposure to substances or agents determined to be toxic or physically harmful.'" (In re: MCP No. 165, Occupational Safety & Health Admin. Rule on COVID-19 Vaccination and Testing, 86 Fed. Reg. 61402) Further, the majority found that challengers to the rule had not shown a likelihood of success based on their claims that the rule is unconstitutional and injury from lifting the stay does not outweigh the injuries to the Government and the public interest. Id.
The Sixth Circuit's ruling has already been appealed to the U.S. Supreme Court. The U.S. Supreme Court will hear arguments on an expedited basis starting January 7, 2022. Petitioners, including 27 GOP-led states, religious groups, and private businesses challenge OSHA's authority to enforce such a mandate and allege First Amendment violations and religious freedom. The Court has declined to pause enforcement of OSHA's Vax-or-Test rule pending the January 7th oral arguments.

About Faruqi & Faruqi, LLP
Faruqi & Faruqi, LLP focuses on complex civil litigation, including securities, antitrust, wage and hour and consumer class actions as well as shareholder derivative and merger and transactional litigation. The firm is headquartered in New York, and maintains offices in California, Georgia and Pennsylvania.
Since its founding in 1995, Faruqi & Faruqi, LLP has served as lead or co-lead counsel in numerous high-profile cases which ultimately provided significant recoveries to investors, direct purchasers, consumers and employees.
To schedule a free consultation with our attorneys and to learn more about your legal rights, call our offices today at (877) 247-4292 or (212) 983-9330.
Tags: faruqi & faruqi, investigation, news, litigation, settlement notice, case, faruqi law, faruqi blog, faruqilaw, Annabel Stanley, employment litigation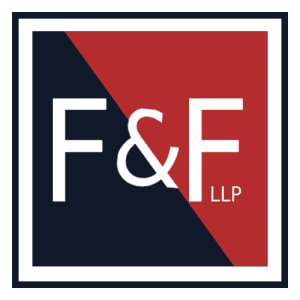 Faruqi & Faruqi

New York office
Tel: (212) 983-9330
Fax: (212) 983-9331