In April 2020, in response to the COVID-19 pandemic, New York rolled out the Excluded Workers Fund, a program that made $2.1 billion available to undocumented workers who were ineligible to collect unemployment benefits due to their immigration status. The program immediately proved popular as New York State's Department of Labor received more than 900,000 applicants and doled out more than $850 million within the program's first month. By December 6, 2021, the entire $2.1 billion fund had been allocated.
Now a coalition of undocumented workers, advocacy groups, and Democratic state legislators are not only pushing to add $3 billion to the fund, but are also pushing to permanently allow undocumented workers to collect unemployment benefits in the future. The coalition's proposal includes a new program that would mirror New York's unemployment benefit program already in place for those with legal immigration status by providing flat monthly payments to undocumented workers.
Specifically, under the new proposal, undocumented workers who lost their job and made less than the state's median individual earnings (depending on the category of worker), would be eligible for a monthly payment equal to the state average unemployment benefit, or approximately $1,200 a month. Workers would have to show documentation proving work status and residency which was also required by the Excluded Workers Fund.
"The pandemic is evolving," said Bianca Guerrero, coordinator of the Fund Excluded Workers Coalition. "And we also know that unemployment is not just a crisis thing. Unemployment is a reality of workers' lives and existed before COVID and will exist after."
Workers who believe they have not been paid properly or have faced discrimination or retaliation based on their immigration status in the workplace should seek legal counsel as soon as possible to understand your rights and determine whether you have a claim.

About Faruqi & Faruqi, LLP
Faruqi & Faruqi, LLP focuses on complex civil litigation, including securities, antitrust, wage and hour, personal injury and consumer class actions as well as shareholder derivative and merger and transactional litigation. The firm is headquartered in New York, and maintains offices in California, Georgia and Pennsylvania.
Since its founding in 1995, Faruqi & Faruqi, LLP has served as lead or co-lead counsel in numerous high-profile cases which ultimately provided significant recoveries to investors, direct purchasers, consumers and employees.
To schedule a free consultation with our attorneys and to learn more about your legal rights, call our offices today at (877) 247-4292 or (212) 983-9330.
About Camilo Burr
Camilo Burr is an associate at Faruqi & Faruqi's New York office. Camilo works with attorneys specializing in employment law and wage and hour class action litigation.
Tags: faruqi & faruqi, investigation, news, litigation, settlement notice, case, faruqi law, faruqi blog, faruqilaw, Camilo Burr, employment litigation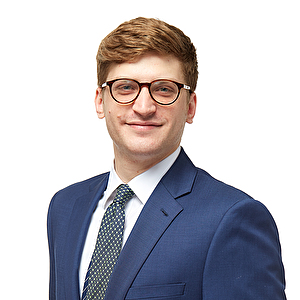 Camilo Burr
Associate at Faruqi & Faruqi, LLP

New York office
Tel: (212) 983-9330
Fax: (212) 983-9331
E-mail: cburr@faruqilaw.com
Social: LinkedIn