In October, in Scheuer v. State of New York, 2021 NY Slip Op 05906 (3d Dept 2021), the Appellate Division upheld a verdict totaling $2,343,662.63. The case arose from a car accident that occurred in 2005. Plaintiff Jeremy Killinger and Plaintiff Janet Croote's deceased husband, James Croote, were passengers in a car driven by Defendant Kevin Miller. Mr. Miller lost control of his vehicle due to snow and ice on the road, crossed the center line, and collided with a snow plow on the opposite side. James Croote died on impact. At trial, the court found that Kevin Miller was 25% responsible for the crash, and the State of New York was 75% responsible, for failing to keep the road clear of snow and ice.
On appeal, the State opposed the finding that they were 75% responsible for the crash. The State alleged that the 'storm in progress doctrine' made them not responsible for road conditions at the time of the accident. The storm in progress doctrine states that while the State has a non-delegable duty to maintain public roadways in a reasonably safe condition (which includes removing snow and ice), if a storm is ongoing, that duty is suspended until a reasonable time after the storm has ended.
On appeal, the Third Department disagreed. The Court noted that, based on the record from the trial, many hours had passed between when the snow stopped and when the accident took place. Additionally, the Court observed that it was well-established that the State knew that already-cleared snow tended to blow back onto the road in the area where the crash occurred. Based primarily on these points, the Appellate Division upheld the lower court's judgments.

About Faruqi & Faruqi, LLP
Faruqi & Faruqi, LLP focuses on complex civil litigation, including securities, antitrust, wage and hour, personal injury and consumer class actions as well as shareholder derivative and merger and transactional litigation. The firm is headquartered in New York, and maintains offices in California, Georgia and Pennsylvania.
Since its founding in 1995, Faruqi & Faruqi, LLP has served as lead or co-lead counsel in numerous high-profile cases which ultimately provided significant recoveries to investors, direct purchasers, consumers and employees.
To schedule a free consultation with our attorneys and to learn more about your legal rights, call our offices today at (877) 247-4292 or (212) 983-9330.
About Carolyn A. McGuigan
Carolyn McGuigan's practice is focused on personal injury litigation. Ms. McGuigan is a Law Clerk in the firm's New York Office.
Tags: faruqi & faruqi, investigation, news, litigation, settlement notice, case, faruqi law, faruqi blog, faruqilaw, Carolyn A. McGuigan, personal injury litigation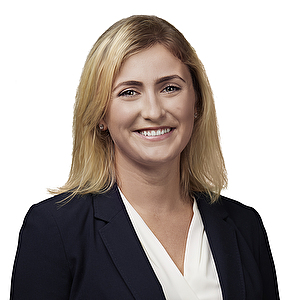 Carolyn A. McGuigan
Associate at Faruqi & Faruqi, LLP

New York office
Tel: (212) 983-9330
Fax: (212) 983-9331
E-mail: cmcguigan@faruqilaw.com
Social: LinkedIn