According to its Criminal Investigation Annual Report for 2021, the Internal Revenue Service ("IRS") seized $3.5 billion worth of cryptocurrencies in fiscal year 2021, which accounted for 93% of all assets seized by the agency's Criminal Investigations unit. The virtual currencies seized were "connected to cases involving a range of criminal activities, such as wire fraud, money laundering, the distribution of illegal narcotics, and tax fraud." The seizures included $1 billion in cryptocurrency that had been stolen from the Silk Road, a now-defunct website that authorities say was used for criminal transactions.
According to Bloomberg Law, the agency anticipates that the trend of cryptocurrency seizures will continue in 2022. The IRS's efforts on this front will likely be aided by the recently passed infrastructure package, which grants the agency a greater ability to surveil cryptocurrency transactions by requiring cryptocurrency brokers to report transactions to the IRS.
About Faruqi & Faruqi, LLP
Faruqi & Faruqi, LLP focuses on complex civil litigation, including securities, antitrust, wage and hour, personal injury and consumer class actions as well as shareholder derivative and merger and transactional litigation. The firm is headquartered in New York, and maintains offices in California, Georgia and Pennsylvania.
Since its founding in 1995, Faruqi & Faruqi, LLP has served as lead or co-lead counsel in numerous high-profile cases which ultimately provided significant recoveries to investors, direct purchasers, consumers and employees.
To schedule a free consultation with our attorneys and to learn more about your legal rights, call our offices today at (877) 247-4292 or (212) 983-9330.
About Katherine M. Lenahan
Katherine M. Lenahan is a Partner in the New York office of Faruqi & Faruqi, LLP and focuses her practice on securities litigation.
Tags: Katherine Lenahan, Faruqi & Faruqi, Faruqi and Faruqi, Faruqilaw, Securities Litigation, 10b-5, IRS, Cryptocurrency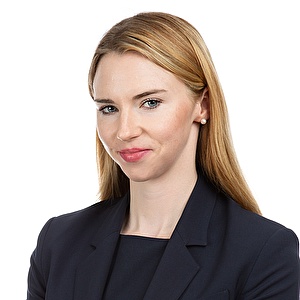 Katherine M. Lenahan
Partner at Faruqi & Faruqi, LLP

New York office
Tel: (212) 983-9330
Fax: (212) 983-9331
E-mail: klenahan@faruqilaw.com
Social: LinkedIn