In late October 2021, New York Governor Kathy Hochul signed a bill that greatly expands the rights afforded to employees under New York's current whistleblower statute, New York Labor Law § 740(2). Enacted in 1984, § 740(2) only protected employees from retaliation who reported an employer's activity that violated a law relating to public health and safety, or healthcare fraud. Employees also had to demonstrate proof of an actual violation of the law to sustain a cause of action and had to first notify their employer, so the employer had an opportunity to correct the alleged violation. Finally, the prior law did not cover independent contractors and only afforded reporting employees a year to file lawsuits alleging retaliation.
The New Law
The amended law—which goes into effect January 26, 2022—significantly expands protections afforded to private sector employees in the following ways:
Employees will be protected if they disclose employer activity that they reasonably believe (i) violates any law, rule, or regulation, including executive orders and judicial or administrative rulings or decisions; or (ii) "poses a substantial and specific danger to the public health or safety." Where an employee believes an employer's actions pose a substantial and specific danger, the employee will no longer be required to prove an employer actually violated a law or ruling, reasonable belief is sufficient.

Employees no longer have to report violations to their employers before disclosing to a public body. Instead, an employee must only make a "good faith effort" to notify their employer, but will not be required to do so if: (i) there is an imminent and serious danger to public health; (ii) the employee believes notifying their employer will result in the concealment or destruction of evidence, or harm to the employee; or (iii) the employee already believes their employer knows of the violation and will not correct it.

The amended law will also expand employer actions that are considered retaliatory, including: (i) termination, suspension, or demotion; (ii) actions or threats that would negatively impact a former employee's employment in an industry; or (iii) reporting or threatening to report an employee's immigration status or the status of an employee's family member.

Former employees and independent contractors will now be covered under the amended law.

The statute of limitations to bring a lawsuit alleging retaliation will also be increased to two years.

Additional damages and other relief will be available to reporting employees including punitive damages if the violation was willful, malicious, or wanton and front pay (lost compensation due to an employer's retaliatory action(s)). Employers may also face a maximum $10,000 penalty.
The legislation reflects New York's most comprehensive attempt to increase the protections afforded to workers under its whistleblower statute, efforts already codified in other state statutes, such as New Jersey's Conscientious Employee Protection Act. To learn more about alleging a cause of action for retaliation in general, click here.
Workers who believe they have been retaliated against at the workplace should seek legal counsel as soon as possible to understand your rights and determine whether you have a claim.
About Faruqi & Faruqi, LLP
Faruqi & Faruqi, LLP focuses on complex civil litigation, including securities, antitrust, wage and hour and consumer class actions as well as shareholder derivative and merger and transactional litigation. The firm is headquartered in New York, and maintains offices in California, Georgia and Pennsylvania.
Since its founding in 1995, Faruqi & Faruqi, LLP has served as lead or co-lead counsel in numerous high-profile cases which ultimately provided significant recoveries to investors, direct purchasers, consumers and employees.
To schedule a free consultation with our attorneys and to learn more about your legal rights, call our offices today at (877) 247-4292 or (212) 983-9330.
About Camilo Burr
Camilo Burr's practice is focused on employment and personal injury litigation. Camilo is an associate in the firm's New York office.
Tags: Camilo Burr, Faruqi & Faruqi, Faruqi and Faruqi, Employment Law, Whistleblower Law, Employee Rights, Worker Right, Faruqilaw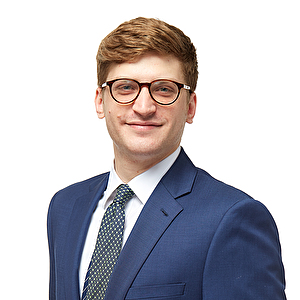 Camilo Burr
Associate at Faruqi & Faruqi, LLP

New York office
Tel: (212) 983-9330
Fax: (212) 983-9331
E-mail: cburr@faruqilaw.com
Social: LinkedIn