The First Department recently upheld a $3.9 million dollar award to a bicyclist injured when he was struck by an accordion bus owned and operated by New York City Transit Authority. (Flores v. New York City Transit Auth., 2021 WL 4528787 (1st Dept 2021).
Plaintiff was injured riding his bicycle southbound in the parking lane on the right side of the street on Second Avenue, New York City. A bus was in the lane directly to his left, which was separated by a white line. The bus suddenly accelerated, overtook and passed plaintiff, who was still cycling in the parking lane. The bus veered into the parking lane. The driver of the bus said he never saw plaintiff. The rear portion of the bus struck Plaintiff's bicycle resulting in injuries.
The case went to trial and the jury returned a verdict on January 24, 2020 for $3.9 million dollars, finding New York City Transit Authority liable and awarding the bicyclist damages for his pain and suffering and future medical expenses. The City was ordered to pay the Plaintiff, but the City attempted to argue that the verdict should be reduced significantly. However, the First Department did not agree with that and upheld the multi-million-dollar award for the bicyclist.
In another bicycle injury case, a jury awarded a severely injured plaintiff who suffered from multiple fractures $12.5 million dollars after she was hit by a New York City Transit Authority bus[1] (Lind v. City of New York, 270 A.D.2d 315 (2d Dept 2000)).
Faruqi & Faruqi is a law firm representing the rights of seriously injured victims, including cyclists, pedestrians, and their families. We are avid cyclist, scooter, electric bike, and overall safe street advocates. If you are a bicyclist and you are hit by a motor vehicle or a bus, please feel free to discuss your rights. Call Faruqi and Faruqi, LLP at 212-983-6804 for a free and confidential consultation.
________________________________________________
[1]This award was reduced on appeal to $2.75 million dollars
About Faruqi & Faruqi, LLP
Faruqi & Faruqi, LLP focuses on complex civil litigation, including securities, antitrust, wage and hour, personal injury and consumer class actions as well as shareholder derivative and merger and transactional litigation. The firm is headquartered in New York, and maintains offices in California, Georgia and Pennsylvania.
Since its founding in 1995, Faruqi & Faruqi, LLP has served as lead or co-lead counsel in numerous high-profile cases which ultimately provided significant recoveries to investors, direct purchasers, consumers and employees.
To schedule a free consultation with our attorneys and to learn more about your legal rights, call our offices today at (877) 247-4292 or (212) 983-9330.
About Anthony C. Sears
Anthony C. Sears is an Associate in the firm's New York office in Personal Injury Law Litigation. Anthony understands how the life of those injured change in an instant and is committed to achieving the best results for his clients. Anthony was named to Super Lawyers Rising Stars in the Law for the years 2019, 2020, and 2021.
Tags: faruqi & faruqi, investigation, news, litigation, settlement notice, case, faruqi law, faruqi blog, faruqilaw, Anthony C. Sears, personal injury litigation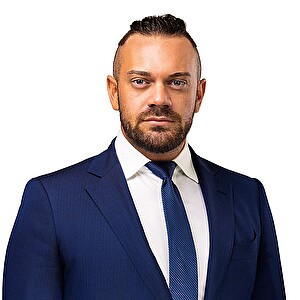 Anthony C. Sears
Associate at Faruqi & Faruqi, LLP

New York office
Tel: (212) 983-9330
Fax: (212) 983-9331
E-mail: asears@faruqilaw.com
Social: LinkedIn