In a recent decision, Masmalaj v. New York City Economic Dev. Corp., 2021 NY Slip Op 05120, the Second Department significantly reduced damages awarded to a construction worker injured on a job. Plaintiff Albert Masmalaj was working on a construction site in 2016 when he fell approximately six feet from a scaffold onto the cement floor below. He sustained shoulder and spine injuries, requiring multiple injections and surgery, as well as psychological damages.
At trial, the jury returned a substantial verdict, which included $2,000,000 for past pain and suffering, $2,343,108 for future pain and suffering, $322,664 for past lost earnings, $569,454 for future lost earnings, and $349,840 for future pain management. The defendants appealed the verdict.
On appeal, the Second Department found that the $2,000,000 award for past pain and suffering was more than what is considered 'reasonable compensation,' which a court determines by looking at the extent of the injuries, as well as amounts awarded for similar injuries in similar cases.
Additionally, the Second Department reduced the awards for future lost earnings and future medical expenses. For future lost earnings, the Court found that $569,454 "exceeded the income the plaintiff could reasonably have expected to earn, based on his 2013 W-2 form and the projections of his earnings by his economist." Masmalaj v. New York City, Page 3. The Court also found that the $349,840 award for future pain management was speculative, because the plaintiff would only incur the expenses if other, new medical conditions developed.
What can plaintiffs learn from this case? The best way to prove future lost earnings is with documentation of how much money you made before you got hurt – with tax documents, pay stubs, or the like. And if you're making claims for future medical expenses that are for conditions that may or may not develop, those awards may not survive an appeal.

About Faruqi & Faruqi, LLP
Faruqi & Faruqi, LLP focuses on complex civil litigation, including securities, antitrust, wage and hour, personal injury and consumer class actions as well as shareholder derivative and merger and transactional litigation. The firm is headquartered in New York, and maintains offices in California, Georgia and Pennsylvania.
Since its founding in 1995, Faruqi & Faruqi, LLP has served as lead or co-lead counsel in numerous high-profile cases which ultimately provided significant recoveries to investors, direct purchasers, consumers and employees.
To schedule a free consultation with our attorneys and to learn more about your legal rights, call our offices today at (877) 247-4292 or (212) 983-9330.
About Carolyn A. McGuigan
Carolyn McGuigan's practice is focused on personal injury litigation. Ms. McGuigan is a Law Clerk in the firm's New York Office.
Tags: faruqi & faruqi, investigation, news, litigation, settlement notice, case, faruqi law, faruqi blog, faruqilaw, Carolyn A. McGuigan, personal injury litigation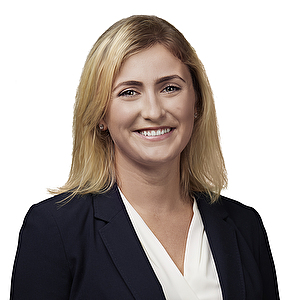 Carolyn A. McGuigan
Law Clerk at Faruqi & Faruqi, LLP

New York office
Tel: (212) 983-9330
Fax: (212) 983-9331
E-mail: cmcguigan@faruqilaw.com
Social: LinkedIn