The Securities and Exchange Commission ("SEC") has issued subpoenas to video game company Activision Blizzard Inc. ("Activision"), as well as to former and current employees and executives, as part of its investigation into Activision's "disclosures on employment matters and related issues" (From Activision's Press Release, titled "Activision Blizzard Provides Update on Workplace Initiatives", which can be accessed here). Specifically, the SEC is investigating allegations of harassment in the Activision workplace, as well as issues involving gender pay. This comes at a time when the California Department of Fair Employment and Housing Activision is suing Activision over inequities in the workplace against women, Activision's settlement with the Equal Employment Opportunity Commission whereby it agreed to create an $18 million dollar fund for harassment victims, a class-action securities fraud lawsuit pending in the U.S. District Court for the Central District of California, and a filing by the Communications Workers of America with the NLRB (National labor Relations Board) regarding allegations of worker intimidation to prevent employees from organizing a union, including allegations of coercive actions and statements taken by Activision (in what may be perceived as a response to the negative publicity and investigations regarding its workplace environment and culture, Activision has fired twenty employees, reprimanded an additional twenty, and vowed to expand its ethics and compliance team).
The SEC subpoena concerning employment matters and related issues appears to fall under the umbrella of the SEC's relatively new "human capital disclosure" requirement. Introduced by the SEC in August 2020 and in effect since November 9, 2020, the SEC now requires a public company to disclose, "to the extent such disclosure is material to an understanding of the registrant's business taken as a whole, a description of a registrant's human capital resources, including any human capital measures or objectives that the registrant focuses on in managing the business" (See SEC's "Modernization of Regulation S-K Items 101, 103, and 105" at §7(c). The entire document can be accessed here). A flexible standard whose core term – "human capital" – remains purposefully undefined (in keeping with the SEC's principles-based approach in this matter), human capital disclosures must now be a part of a company's SEC disclosures, e.g. it must be included in a company's Form 10-K (an annual report that public companies file about their financial performance). The human capital disclosure requirement includes disclosing the number of persons a company employs, as well as the nature of their employment (e.g. part-time or full-time), to the extent such information is material.
Since the human capital disclosure requirement is still in its infancy and companies have just started including same in their filings, it will be interesting to see the manner in which the SEC enforces compliance with this new requirement.

About Faruqi & Faruqi, LLP
Faruqi & Faruqi, LLP focuses on complex civil litigation, including securities, antitrust, wage and hour, personal injury and consumer class actions as well as shareholder derivative and merger and transactional litigation. The firm is headquartered in New York, and maintains offices in California, Georgia and Pennsylvania.
Since its founding in 1995, Faruqi & Faruqi, LLP has served as lead or co-lead counsel in numerous high-profile cases which ultimately provided significant recoveries to investors, direct purchasers, consumers and employees.
To schedule a free consultation with our attorneys and to learn more about your legal rights, call our offices today at (877) 247-4292 or (212) 983-9330.
About Thomas T. Papain
Thomas T. Papain's practice focuses on securities litigation. Thomas is an associate in the firm's New York office.
Tags: faruqi & faruqi, investigation, news, litigation, settlement notice, case, faruqi law, faruqi blog, faruqilaw, Thomas T. Papain, securities litigation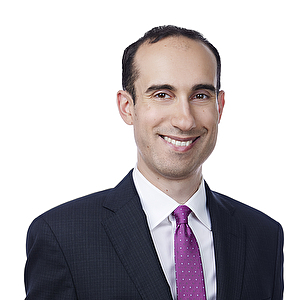 Thomas T. Papain
Associate at Faruqi & Faruqi, LLP

New York office
Tel: (212) 983-9330
Fax: (212) 983-9331
E-mail: tpapain@faruqilaw.com
Social: LinkedIn