On October 22, 2021, in a 276-149 vote, the U.S. House of Representatives passed the Providing Urgent Maternal Protections to Nursing Mothers or PUMP Act, expanding protections under the Affordable Care Act of 2010 for nursing mothers in the workplace. The Affordable Care Act of 2010 had afforded protections to certain working and nursing mothers, but left out approximately 9 million people who are exempt under the Fair Labor Standards Act, including agricultural workers, teachers, nurses, and airline employees.

The chief author of the PUMP Act, House Oversight and Reform Committee Chairwoman Carolyn Maloney (D-N.Y.), said it would offer protections for as many as 9 million more people who weren't covered by the 2010 law, by requiring employers with 25 or more employees to provide them with the time and private space to pump.
"Without these protections, nursing mothers face serious health consequences, including the risk of painful illness and the inability to continue to breast-feed," Maloney said. "These basic protections would ensure that working moms who want to breast-feed can continue to do so and prevent nursing mothers from being singled out, ridiculed or fired."
Under the legislation, not only would the exemptions under the FLSA be eliminated, but nursing mothers could seek back pay and reinstatement if they are fired for requesting breaks to pump breast milk. Additionally, the PUMP Act would require employers to pay employees for the time they spend on those breaks if they are not fully relieved of their duties. Employees must first notify an employer of their non-compliance with the accommodation requirements and allow at least 10 days for an employer to make changes before employees can take legal action.
Individuals who believe their employer has not adequately provided them with accommodations or has subjected them to workplace violations should seek legal counsel to analyze their potential claims.

About Faruqi & Faruqi, LLP
Faruqi & Faruqi, LLP focuses on complex civil litigation, including securities, antitrust, wage and hour, personal injury and consumer class actions as well as shareholder derivative and merger and transactional litigation. The firm is headquartered in New York, and maintains offices in California, Georgia and Pennsylvania.
Since its founding in 1995, Faruqi & Faruqi, LLP has served as lead or co-lead counsel in numerous high-profile cases which ultimately provided significant recoveries to investors, direct purchasers, consumers and employees.
To schedule a free consultation with our attorneys and to learn more about your legal rights, call our offices today at (877) 247-4292 or (212) 983-9330.
About Camilo Burr
Camilo Burr is an associate at Faruqi & Faruqi's New York office. Camilo's practice is focused on employment law and wage and hour class action litigation.
Tags: faruqi & faruqi, investigation, news, litigation, settlement notice, case, faruqi law, faruqi blog, faruqilaw, Camilo Burr, employment litigation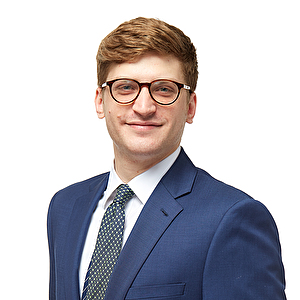 Camilo Burr
Associate at Faruqi & Faruqi, LLP

New York office
Tel: (212) 983-9330
Fax: (212) 983-9331
E-mail: cburr@faruqilaw.com
Social: LinkedIn