In Flores v. New York Transit Authority, 2019 WL 2452757 (New York County 2019), the Appellate Division of the Supreme Court of the State of New York recently upheld a $3.9 million verdict awarded to a cyclist who was struck by a New York City Transit Authority Bus.
Here are some of the rules of the road that apply to bicycles:
Cyclist Along Roadway
The New York Pattern Jury Instructions provide that motorists and cyclist are under a duty to use the same degree of care that a reasonably prudent person would have used under the same circumstances. A motorist is required to keep a reasonably vigilant lookout for cyclists, to sound the vehicle's horn to warn a cyclist of danger, and to operate the vehicle with reasonable care to avoid colliding with anyone on the road.
Rights and Duties of a Cyclist
The Vehicle and Traffic Law provide that every cyclist has all the rights and is subject to all the duties applicable to the driver of a vehicle. However, there are some rules that do not apply to cyclists, such as the requirement to use hand signal continuously for 100 feet before turning, which would be dangerous.
Rules of the City of New York
As per the Rules of the City of New York, it is against the law to park, stand or stop within or otherwise obstruct bike lanes. Other vehicles shall not drive on or across bike lanes. Driving on sidewalks is prohibited. However, a cyclist of twelve years or younger can ride its bicycle on a sidewalk if signs allow or wheels are less than 26 inches.

About Faruqi & Faruqi, LLP
Faruqi & Faruqi, LLP focuses on complex civil litigation, including securities, antitrust, wage and hour, personal injury and consumer class actions as well as shareholder derivative and merger and transactional litigation. The firm is headquartered in New York, and maintains offices in California, Georgia and Pennsylvania.
Since its founding in 1995, Faruqi & Faruqi, LLP has served as lead or co-lead counsel in numerous high-profile cases which ultimately provided significant recoveries to investors, direct purchasers, consumers and employees.
To schedule a free consultation with our attorneys and to learn more about your legal rights, call our offices today at (877) 247-4292 or (212) 983-9330.
About Jelena Petrovic
Jelena Petrovic is an Associate in the firm's New York office in Personal Injury Law Litigation. Jelena has been helping injured individuals regarding their rights.
Tags: faruqi & faruqi, investigation, news, litigation, settlement notice, case, faruqi law, faruqi blog, faruqilaw, Jelena Petrovic, personal injury litigation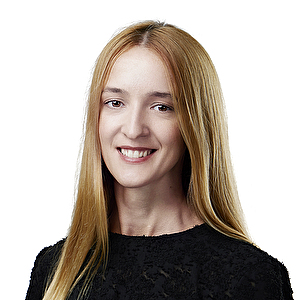 Jelena Petrovic
Associate at Faruqi & Faruqi, LLP

New York office
Tel: (212) 983-9330
Fax: (212) 983-9331
E-mail: jpetrovic@faruqilaw.com
Social: LinkedIn