The U.S. Securities and Exchange Commission's ("SEC") investor advocate, Rick Fleming, called Regulation Best Interest ("Reg BI") into question this month, noting that the rule could fail to protect investors from online trading platforms that use "gamification."
According to Law360, Reg BI went into effect last June and "aims to protect investors by ensuring that broker-dealers and investment advisers only make recommendations that are in their clients' best interests."
Fleming noted that the issue stems from the fact that the regulation was adopted before the so-called "gamification" of retail stock trading. He explained that "gamification" "refers generally to the use of technological tools to make trading easier and more exciting. Broker-dealers, as well as some investment advisers, now utilize a variety of digital engagement practices, or DEPs, to connect with a broader array of retail investors, particularly younger investors who grew up with similar design features in other online apps and games on their devices."
His concern is that "some DEPs, using artificial intelligence, sophisticated algorithms, and game-like features, may blur the line between solicited and unsolicited transactions," and "may subtly nudge investors to trade specific securities" or "be designed to increase a retail investor's trading activity generally, even when not appearing to recommend a specific security." Because Reg BI requires brokers to comply with certain obligations only when recommending securities transactions or strategies to retail customers, Fleming worries that investors may not receive the benefit of the regulation's protections when certain DEPs influence investment decisions in ways not originally contemplated when Reg BI was adopted. In Fleming's view, "for Reg BI to remain a relevant and useful regulation in this era of gamification, the [SEC] should make clear that 'recommendations' include instances where a broker-dealer utilizes DEPs to nudge investors in a way that reasonably could be viewed as encouraging trading, and the Commission should use its enforcement authority to back up its position."

About Faruqi & Faruqi, LLP
Faruqi & Faruqi, LLP focuses on complex civil litigation, including securities, antitrust, wage and hour, personal injury and consumer class actions as well as shareholder derivative and merger and transactional litigation. The firm is headquartered in New York, and maintains offices in California, Georgia and Pennsylvania.
Since its founding in 1995, Faruqi & Faruqi, LLP has served as lead or co-lead counsel in numerous high-profile cases which ultimately provided significant recoveries to investors, direct purchasers, consumers and employees.
To schedule a free consultation with our attorneys and to learn more about your legal rights, call our offices today at (877) 247-4292 or (212) 983-9330.
About Katherine M. Lenahan
Katherine M. Lenahan is a Partner in the New York office of Faruqi & Faruqi, LLP and focuses her practice on securities litigation.
Tags: faruqi & faruqi, investigation, news, litigation, settlement notice, case, faruqi law, faruqi blog, faruqilaw, Katherine Lenahan, securities litigation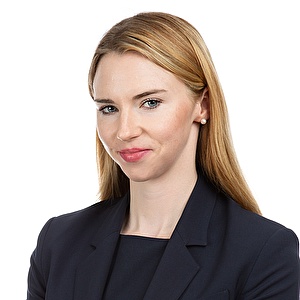 Katherine M. Lenahan
Partner at Faruqi & Faruqi, LLP

New York office
Tel: (212) 983-9330
Fax: (212) 983-9331
E-mail: klenahan@faruqilaw.com
Social: LinkedIn