In early June, SEC Chair Gary Gensler expressed support for updating Exchange Act Rule 10b5-1 ("Rule 10b5" or "the Rule"). Rule 10b5 was adopted in 2000 and was intended to allow corporate insiders to buy and sell securities without running afoul of prohibitions on insider trading. The Rule provides an affirmative defense to charges of insider trading so long as the trades at issue are made pursuant to a contract, instruction or plan established prior to coming into possession of material nonpublic information.
While there have been prior calls to revisit the Rule, most recently in 2020, Chair Gensler appears to have made reforming the Rule a priority. In fact, the SEC included reforms of the Rule as part of its Spring 2021 Unified Agenda of Regulatory and Deregulatory Actions. Specifically, in June, Chair Gensler identified four concerns related to the Rule as it currently stands: the lack of a cooling off period prior to initial trading; no limitations on the cancellation of 10b5-1 plans; the lack of mandatory disclosure regarding 10b5-1 plans; and the lack of limitation on the number of plans corporate insiders can adopt.
In response to Chair Gensler's remarks, the Investor as Owner Subcommittee of the SEC Investor Advisory Committee released draft recommendations for the reform of Rule 10b5-1. The draft recommendations were subsequently adopted by the SEC Investor Advisory Committee at a September 9, 2021 meeting. The Committee recommended the following changes to the Rule:
• Require a cooling off period of at least four months between adoption or modification of a plan and the first trade;
• Prohibit overlapping plans (meaning that a person or entity may not have more than one plan in place at a time); and
• Require increased plan reporting and disclosure including:
o Electronic submission of Form 144;
o Proxy statement disclosure of the number of shares covered by plans by each named executive officer;
o Proxy statement disclosure of the number of shares covered under corporate trading plans;
o Disclosure on Form 8-K of the adoption, modification, or cancellation of a plan under the Rule, including the number of shares covered;
o Modify Form 4 to include a field indicating whether a trade was made pursuant to a plan under the Rule, along with a field to indicate the date of the Plan's adoption or modification; and
o Ensure all companies with securities listed on U.S. exchanges are subject to the Form 4 reporting requirements.
Though the Investor Advisory Committee has no formal authority in SEC rule making, the Committee's recommendations will likely serve as a guide for any formal changes to the Rule adopted by the SEC. This appears especially true given Chair Gensler's remarks on reforming the Rule.
A copy of the Investor Advisory Committee's recommendations can be found here: https://www.sec.gov/spotlight/investor-advisory-committee-2012/20210916-10b5-1-recommendation.pdf.

About Faruqi & Faruqi, LLP
Faruqi & Faruqi, LLP focuses on complex civil litigation, including securities, antitrust, wage and hour, personal injury and consumer class actions as well as shareholder derivative and merger and transactional litigation. The firm is headquartered in New York, and maintains offices in California, Georgia and Pennsylvania.
Since its founding in 1995, Faruqi & Faruqi, LLP has served as lead or co-lead counsel in numerous high-profile cases which ultimately provided significant recoveries to investors, direct purchasers, consumers and employees.
To schedule a free consultation with our attorneys and to learn more about your legal rights, call our offices today at (877) 247-4292 or (212) 983-9330.
About Dylan B. Weeks
Dylan B. Weeks is an Associate in Faruqi & Faruqi, LLP's New York office. His practice is focused on securities litigation.
Tags: faruqi & faruqi, investigation, news, litigation, settlement notice, case, faruqi law, faruqi blog, faruqilaw, Dylan B. Weeks, securities litigation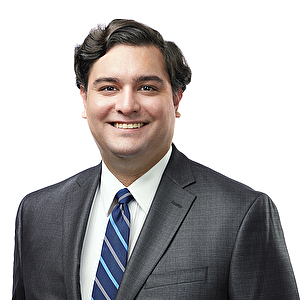 Dylan B. Weeks
Associate at Faruqi & Faruqi, LLP

New York office
Tel: (212) 983-9330
Fax: (212) 983-9331
E-mail: dweeks@faruqilaw.com
Social: LinkedIn