And as the saying goes . . . "hogs get slaughtered." So it may be for the U.S. meat packing industry which appears to have gotten the Biden Administration's attention. According to a recent government report, half of the recent price increases at grocery stores across the country are due to higher meat prices. For example, pork prices have risen by more than 12% since December 2020. A lack of competition among meat processors is blamed for the high prices consumers are paying. The Administration claims that "four large conglomerates control the majority of the market for each of these three products, and the data show that these companies have been raising prices while generating record profits during the pandemic." By way of example, the top four pork processing companies control 66% of the market today. Meanwhile, the top firms are posting record profits with extremely high gross margins. This has been good in the short term for shareholders who benefit from the large dividends and buybacks being sent their way by companies like JBS Foods which reportedly paid shareholders $2.3 billion in 2020. But this largesse has come at the average consumer's expense and has raised the hackles of industry regulators. As previously reported here, the USDA and the DOJ have conducted a joint investigation into price fixing in the chicken processing industry which resulted in numerous indictments and guilty pleas. Now that the clucking over poultry price fixing has quieted, pork could be DOJ's next target. Sooey!
About Faruqi & Faruqi, LLP
Faruqi & Faruqi, LLP focuses on complex civil litigation, including securities, antitrust, wage and hour, personal injury and consumer class actions as well as shareholder derivative and merger and transactional litigation. The firm is headquartered in New York, and maintains offices in California, Georgia and Pennsylvania.
Since its founding in 1995, Faruqi & Faruqi, LLP has served as lead or co-lead counsel in numerous high-profile cases which ultimately provided significant recoveries to investors, direct purchasers, consumers and employees.
To schedule a free consultation with our attorneys and to learn more about your legal rights, call our offices today at (877) 247-4292 or (212) 983-9330.
About Stephen Doherty
Stephen Doherty is Senior Counsel in the Pennsylvania office of Faruqi & Faruqi, LLP. Mr. Doherty practices in the area of antitrust law and is significantly involved in prosecuting antitrust class actions on behalf of direct purchasers of brand name and generic drugs and charging pharmaceutical manufacturers with price fixing and with illegally blocking the market entry of less expensive competitors. Earlier in his career, Mr. Doherty litigated consumer fraud and employment discrimination cases in both state and federal courts in Pennsylvania and New Jersey. He has served on numerous volunteer boards, including Gilda's Club of Delaware Valley and the BCBA Pro Bono Committee, has served as a volunteer instructor for VITA Education Services, and as a pro bono lawyer for the Consumer Bankruptcy Assistance Project.Mr. Doherty is a 1992 graduate of Temple University Law School, where he was senior staff for the Temple Law Review and received several academic awards and is the author of Joint Representation Conflicts of Interest: Toward A More Balanced Approach, 65 Temp. L. Rev. 561 (1992). Mr. Doherty is a 1988 graduate of Dickinson College (B.A., Anthropology and Latin American Studies).
Tags: faruqi & faruqi, investigation, news, litigation, settlement notice, case, faruqi law, faruqi blog, faruqilaw, Stephen Doherty, antitrust litigation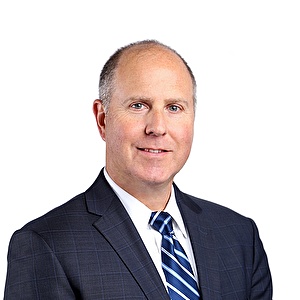 Stephen Doherty
Senior Counsel at Faruqi & Faruqi, LLP

Pennsylvania office
Tel: (215) 277-5770
Fax: (215) 277-5771
E-mail: sdoherty@faruqilaw.com
Social: LinkedIn