On September 23, 2021, Federal Magistrate Judge Sallie Kim dismissed claims brought by a California consumer alleging that Walgreens Boots Alliance, Inc. and its subsidiary Walgreen Co. ("Walgreens") charged female consumers a "pink tax" on women's hair loss products. Specifically, plaintiff alleged that Walgreens sold male and female versions of the same hair loss products, but charged significantly more for the female versions, even though both versions of the products contained the same active ingredients and formulation.
Plaintiff alleged that Walgreens used deceptive marketing and labeling to deceive consumers and hide the fact that the products were essentially the same. The hair loss products marketed to women had purple packaging and the phrase "Foam for Women." In comparison, the products marketed to men had blue packaging and the phrases "For Men" and "NOT FOR USE BY WOMEN." Plaintiff alleged that these differing labels violated California's consumer protection laws because reasonable consumers are led to believe that the female versions of the products are unique or specially formulated for women, as opposed to the cheaper but substantively identical male versions.
Ultimately, the court dismissed plaintiff's first amended complaint in its entirety. The court based its reasoning on the fact that the products at issue were generic versions of the brand-name drug Rogaine. As such, Walgreens was required by the U.S. Food and Drug Administration ("FDA") to mirror the Rogaine labels, which had been approved by the FDA. Because the court found that the labeling of Walgreens' products mirrored the Rogaine labels, it held that plaintiff's claims were preempted by federal law. Specifically, the court stated that plaintiff could not bring claims under California law to impose a labeling on the Walgreens products that was different than the labeling already approved by the FDA. Plaintiff also alleged claims under the California Unruh Civil Rights Act, but those claims also failed to survive because the court held that the statute does not apply to consumer goods.
A copy of the court's Order can be found here.
-----
Faruqi & Faruqi, LLP is a leading national consumer protection law firm that has successfully challenged some of the nation's largest and most powerful corporations for a variety of improper, unfair and deceptive business practices. If you have purchased a product that you believe is false or deceptive, please contact our attorneys to evaluate your claim and determine whether you are entitled to compensation.

About Faruqi & Faruqi, LLP
Faruqi & Faruqi, LLP focuses on complex civil litigation, including securities, antitrust, wage and hour, personal injury and consumer class actions as well as shareholder derivative and merger and transactional litigation. The firm is headquartered in New York, and maintains offices in California, Georgia and Pennsylvania.
Since its founding in 1995, Faruqi & Faruqi, LLP has served as lead or co-lead counsel in numerous high-profile cases which ultimately provided significant recoveries to investors, direct purchasers, consumers and employees.
To schedule a free consultation with our attorneys and to learn more about your legal rights, call our offices today at (877) 247-4292 or (212) 983-9330.
About Ruhandy Glezakos
Ruhandy Glezakos is an associate attorney in the firm's Los Angeles office and a member of the Consumer Protection Litigation Practice Group.
Tags: faruqi & faruqi, investigation, news, litigation, settlement notice, case, faruqi law, faruqi blog, faruqilaw, Ruhandy Glezakos, consumer litigation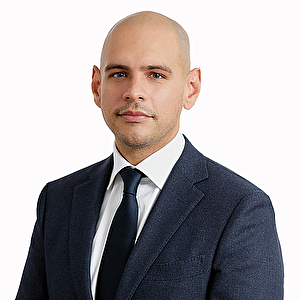 Ruhandy Glezakos
Associate at Faruqi & Faruqi, LLP

California office
Tel: (424) 256-2884
Fax: (424) 256-2885
E-mail: rglezakos@faruqilaw.com
Social: LinkedIn