A consumer in Illinois is challenging Anheuser-Busch's advertising of its new Cacti Agave Spiked Seltzer product, alleging that the product is mislabeled because it does not contain any agave spirits, such as tequila and mezcal. According to the lawsuit, the product, which was the result of a recent collaboration between rapper Travis Scott and Anheuser-Busch, is deceptively advertised as being "Made with 100% Premium Blue Agave from Mexico" when the product only contains agave syrup and not any tequila or mezcal.
The Cacti lawsuit follows a trend of similar class actions brought against alcohol purveyors for deceptive labeling. Earlier this year, two California consumers sued Boston Beer Company, challenging the company's labeling of its Truly Hard Seltzers. According to that lawsuit, the labeling of the seltzers contains misleading imagery and words which dupe consumers into believing the seltzers contain real fruit, when they do not. That lawsuit is pending.
Faruqi & Faruqi has been at the forefront of this litigation trend. In 2020, Faruqi & Faruqi brought a consumer false advertising suit against Anheuser-Busch in both New York and Missouri, challenging the packaging of Ritas® brand Sparkling Margaritas, Mojitos, and Rosé. According to the class action lawsuit, the canned cocktails are deceptively advertised as containing distilled spirits and wine when they are flavored beers. In 2021, Faruqi & Faruqi defeated two separate motions to dismiss the lawsuits. The lawsuits are both pending.

About Faruqi & Faruqi, LLP
Faruqi & Faruqi, LLP focuses on complex civil litigation, including securities, antitrust, wage and hour, personal injury and consumer class actions as well as shareholder derivative and merger and transactional litigation. The firm is headquartered in New York, and maintains offices in California, Georgia and Pennsylvania.
Since its founding in 1995, Faruqi & Faruqi, LLP has served as lead or co-lead counsel in numerous high-profile cases which ultimately provided significant recoveries to investors, direct purchasers, consumers and employees.
To schedule a free consultation with our attorneys and to learn more about your legal rights, call our offices today at (877) 247-4292 or (212) 983-9330.
About Ben Heikali
Ben Heikali is a Partner in the firm's Los Angeles office. Ben's practice is focused on litigation in consumer protection and false advertising claims.Since joining F&F, Ben has litigated a number of prominent false advertising class actions against domestic and transnational companies such as, Hyland's, Inc., Nestlé U.S.A., Inc., Craft Brew Alliances, Inc. (Kona beer), Asahi Beer U.S.A., Inc. (Asahi beer), Bayer Healthcare, Sun-Maid, and Apple.Prior to joining F&F, Ben interned at the U.S. Securities and Exchange Commission, Division of Enforcement, focusing on municipal bond litigation and financial fraud work.
Tags: faruqi & faruqi, investigation, news, litigation, settlement notice, case, faruqi law, faruqi blog, faruqilaw, Benjamin Heikali, consumer litigation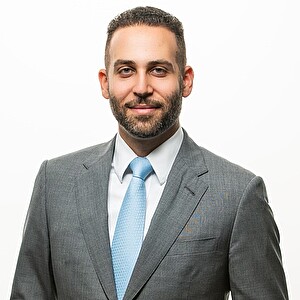 Ben Heikali
Partner at Faruqi & Faruqi, LLP

California office
Tel: (424) 256-2884
Fax: (424) 256-2885
E-mail: bheikali@faruqilaw.com
Social: LinkedIn