In an effort to lower drug prices, the Department of Health and Human Services (HHS) released a report earlier this month entitled "Comprehensive Plan for Addressing High Drug Prices." The report outlines both legislative and administrative actions to lower drug pricing.
Proposals that would require legislative action include:
• Medicare Part D reform, including a cap on catastrophic spending to protect beneficiaries from unaffordable out-of-pocket costs;
• Legislation to slow price increases over time on existing drugs; and
• Prohibition on "pay-for-delay" agreements and other anti-competitive practices by drug manufacturers.
In addition to the legislative approaches, the report outlines certain administrative actions aimed at promoting competition and reducing drug prices. For instance, the report calls for the US Food and Drug Administration (FDA) to work with the US Patent and Trademark Office (USPTO), suggesting that such collaboration would "facilitate greater awareness of their complementary work and introduce efficiency into their respective workstreams."
HHS released the report in response to President Joe Biden's July 9, 2021 executive order on promoting competition in the American economy, which demanded that top health officials rapidly devise a plan to cut spending on overpriced drugs.

About Faruqi & Faruqi, LLP
Faruqi & Faruqi, LLP focuses on complex civil litigation, including securities, antitrust, wage and hour, personal injury and consumer class actions as well as shareholder derivative and merger and transactional litigation. The firm is headquartered in New York, and maintains offices in California, Georgia and Pennsylvania.
Since its founding in 1995, Faruqi & Faruqi, LLP has served as lead or co-lead counsel in numerous high-profile cases which ultimately provided significant recoveries to investors, direct purchasers, consumers and employees.
To schedule a free consultation with our attorneys and to learn more about your legal rights, call our offices today at (877) 247-4292 or (212) 983-9330.
About Kristyn Fields
Kristyn Fields' practice is focused on antitrust litigation. Kristyn is a Senior Associate in the firm's New York office.Prior to joining F&F, Kristyn interned for the Honorable Martin Marcus, New York Supreme Court, Bronx County. As well, Kristyn participated in the Brooklyn Law Incubator & Policy Clinic providing pro bono counsel to emerging start-up companies. While at Brooklyn Law School, Kristyn served as an Executive Articles Editor of the Brooklyn Journal of Corporate, Financial & Commercial Law. Also, Kristyn was a member of the Moot Court Honor Society.Kristyn earned her J.D. from Brooklyn Law School (2016). Kristyn earned her undergraduate degree from Boston College (B.A., Political Science, 2013).Kristyn is licensed to practice law in New York.
Tags: faruqi & faruqi, investigation, news, litigation, settlement notice, case, faruqi law, faruqi blog, faruqilaw, Kristyn Fields, antitrust litigation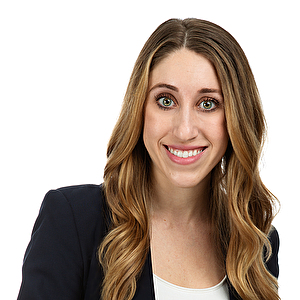 Kristyn Fields
Senior Associate at Faruqi & Faruqi, LLP

New York office
Tel: (212) 983-9330
Fax: (212) 983-9331
E-mail: kfields@faruqilaw.com
Social: LinkedIn