On September 23, 2021, the New York City Council approved a package of legislation to improve the working conditions for approximately 65,000 to 80,000 food delivery workers employed by food delivery service apps such as Uber Eats, DoorDash, and Grubhub.
The six bills will set a minimum wage for the delivery workers; prevent the apps from charging workers fees to receive their pay; allow works to set a maximum distance between the restaurant and the delivery destination; will require workers to be paid once a week; requires the apps to disclose their tipping polices to workers; will prohibit apps from charging workers for insulated food bags (which can cost up to $50); and will require restaurants to make bathrooms available to the workers.
While food delivery workers were recognized as "essential workers" during the pandemic, workers using the apps often earn less than New York's minimum wage, are not provided with basic employment protections, and are forced to face dangerous working conditions on the streets of New York City, including crashes and assault. For example, a recent survey found that the hourly wage of New York City's delivery workers is $7.94 excluding tips and $12.21 after the inclusion—well below New York's $15 minimum wage. Additionally, 42% of delivery workers who completed the survey reported late payments or non-payments of an entire week's earnings.
In a statement, Corey Johnson, the City Council speaker, said "These workers sacrificed their own safety during the pandemic to bring food to our homes, yet in some cases they were denied bathroom access at restaurants and charged fees by third-party apps. I'm proud of New York City and this Council for standing up for these workers, and I urge other major cities to protect this industry."
The legislation will also require New York City to conduct a study to determine delivery workers' hourly wage. Currently, delivery workers' wage is determined by whether they are working during peak hours, the duration of delivery trips, and the location of where food is picked up and delivered.
The legislation reflects the most comprehensive attempt to curb the food delivery apps' employment practices by any city in the country. For example, just last year, voters in California approved Proposition 22, which allowed companies such as Uber Eats and DoorDash to continue classifying delivery workers as independent contractors. This allowed the companies to continue to not pay for workers' health care and other benefits and rendered them ineligible for workers' compensation. However, in August 2021, a group of food delivery workers in California and their union filed a lawsuit alleging the proposition was unconstitutional. A California Judge agreed and found the proposition unconstitutional and unenforceable. An appeal by the companies is likely forthcoming.
Workers who believe their employer is improperly denying them minimum wages, or subjecting them to other workplace violations, should seek legal counsel to analyze their potential claims.

About Faruqi & Faruqi, LLP
Faruqi & Faruqi, LLP focuses on complex civil litigation, including securities, antitrust, wage and hour, personal injury and consumer class actions as well as shareholder derivative and merger and transactional litigation. The firm is headquartered in New York, and maintains offices in California, Georgia and Pennsylvania.
Since its founding in 1995, Faruqi & Faruqi, LLP has served as lead or co-lead counsel in numerous high-profile cases which ultimately provided significant recoveries to investors, direct purchasers, consumers and employees.
To schedule a free consultation with our attorneys and to learn more about your legal rights, call our offices today at (877) 247-4292 or (212) 983-9330.
About Camilo Burr
Camilo Burr is an associate at Faruqi & Faruqi's New York office. Camilo works with attorneys specializing in employment law and wage and hour class action litigation.
Tags: faruqi & faruqi, investigation, news, litigation, settlement notice, case, faruqi law, faruqi blog, faruqilaw, Camilo Burr, employment litigation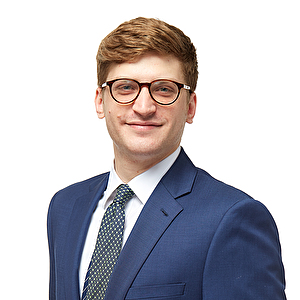 Camilo Burr
Associate at Faruqi & Faruqi, LLP

New York office
Tel: (212) 983-9330
Fax: (212) 983-9331
E-mail: cburr@faruqilaw.com
Social: LinkedIn