On August 19, 2021, the New York Stock Exchange ("NYSE") filed a Rule Proposal to immediately amend Section 314.00 of the NYSE Listed Company Manual ("Section 314.00"). The amendment modifies the definition of related party transactions to include the value and materiality thresholds contained in Item 404 of Regulation S-K of the Securities Exchange Act of 1934, as amended ("Item 404").
Earlier this year, the Securities and Exchange Commission ("SEC") approved the NYSE's amendments to Section 314.00 requiring a listed company's audit committee or another independent body of the company's board to review and pre-approve any related party transaction subject to Item 404. However, while defining related party transactions, the amendment provided that "the transaction value threshold" of Item 404 did not apply. As such, listed companies were required to review and pre-approve related party transactions that may not even be disclosed pursuant to Item 404.
Since April 2021, the NYSE determined that the removal of the $120,000 value threshold was "inconsistent with the historical practice of many listed companies, and has had unintended consequences." According to the NYSE, "[b]y not permitting the use of transaction value and materiality thresholds, the amendment to Section 314.00 has had the unintended effect of disrupting the normal course transactions of listed companies." Additionally, the NYSE noted that the April amendments created a compliance burden for many companies because they must adopt "separate standards for related party transactions – one for disclosure and another for review and approval of transactions."
The NYSE's August 19 Rule Proposal was approved by the SEC on August 26, 2021.
About Faruqi & Faruqi, LLP
Faruqi & Faruqi, LLP focuses on complex civil litigation, including securities, antitrust, wage and hour, personal injury and consumer class actions as well as shareholder derivative and merger and transactional litigation. The firm is headquartered in New York, and maintains offices in California, Georgia and Pennsylvania.
Since its founding in 1995, Faruqi & Faruqi, LLP has served as lead or co-lead counsel in numerous high-profile cases which ultimately provided significant recoveries to investors, direct purchasers, consumers and employees.
To schedule a free consultation with our attorneys and to learn more about your legal rights, call our offices today at (877) 247-4292 or (212) 983-9330.
Tags: faruqi & faruqi, investigation, news, litigation, settlement notice, case, faruqi law, faruqi blog, faruqilaw, Christopher Lash, derivative litigation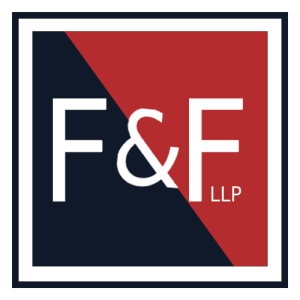 Faruqi & Faruqi

New York office
Tel: (212) 983-9330
Fax: (212) 983-9331