On Thursday, July 29, 2021, a bipartisan group of U.S. lawmakers introduced the Judiciary Accountability Act of 2021 which would afford approximately 30,000 federal judiciary workers the same rights and protections against discrimination, sexual harassment, and other misconduct given to other workers in the private and government sectors.
The Act comes on the heels of several harassment cases that have surfaced as a result of the #MeToo movement involving Ninth and Tenth Circuit Judges who allegedly subjected their employees to discrimination and sexual harassment. "While numerous institutions—including Congress—have taken action to address these issues, the federal Judiciary has failed to take effective steps to protect their employees from harassment, discrimination, retaliation, and other misconduct," said House Judiciary Committee Chair Jerry Nadler, (D-N.Y.). "The Judiciary Accountability Act will provide an overhaul of accountability on these issues by promoting protections for Judiciary employees and protecting the integrity of our Judicial Branch."
Similar to providing protections to private sector employees under federal statutes like the Civil Rights Act of 1964, the Act would also provide whistleblower protections and would establish a "workplace misconduct prevention program," an Office of Judicial Integrity and a Special Counsel for Equal Employment Opportunity.
"Our third branch of government, the Judiciary, charged with enforcing our laws, must abide by the same workplace standards as the rest of government," Rep. Nancy Mace (R-S.C.) said in a statement. "Employees of our courts should not be afraid of workplace retribution from powerful judges."

About Faruqi & Faruqi, LLP
Faruqi & Faruqi, LLP focuses on complex civil litigation, including securities, antitrust, wage and hour, personal injury and consumer class actions as well as shareholder derivative and merger and transactional litigation. The firm is headquartered in New York, and maintains offices in California, Georgia and Pennsylvania.
Since its founding in 1995, Faruqi & Faruqi, LLP has served as lead or co-lead counsel in numerous high-profile cases which ultimately provided significant recoveries to investors, direct purchasers, consumers and employees.
To schedule a free consultation with our attorneys and to learn more about your legal rights, call our offices today at (877) 247-4292 or (212) 983-9330.
About Camilo Burr
Camilo Burr is an associate at Faruqi & Faruqi's New York office. Camilo's practice is focused on employment law and wage and hour class action litigation. http://www.employeerightscounsel.com/
Tags: faruqi & faruqi, investigation, news, litigation, settlement notice, case, faruqi law, faruqi blog, faruqilaw, Camilo Burr, employment litigation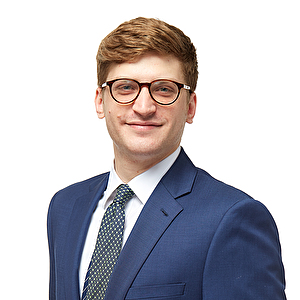 Camilo Burr
Associate at Faruqi & Faruqi, LLP

New York office
Tel: (212) 983-9330
Fax: (212) 983-9331
E-mail: cburr@faruqilaw.com
Social: LinkedIn