On July 15, 2021, Senator Chris Van Hollen (D-MD), a member of the Senate Banking, Housing and Urban Affairs Committee, and Congresswoman Carolyn B. Maloney (D-NY), senior member of the House Financial Services Committee, introduced the 8-K Trading Gap Act of 2021 (the "Act"). The Act is designed to close an existing loophole which allows corporate executives to engage in stock transactions while possessing non-public information.
Currently, a public company must disclose the occurrence of a significant event by filing a Current Report on form 8-K with the Securities and Exchange Commission ("SEC") within four days of the triggering event. However, during this four-day gap, executives at the company possess insider information regarding the event, possibly creating unfair trading advantages fueled by personal gain.
According to Senator Van Hollen, "[t]ime and again we've seen corporate executives take advantage of the 8-K trading gap by selling off bundles of shares prior to a major announcement. It's clear this gap gives corporate insiders a massive unfair advantage over the public." The Act would amend the Securities Exchange Act of 1934 to require the SEC to issue rules requiring companies to establish and maintain policies, controls, and procedures designed to prohibit executive officers and directors from making trades during the four-day gap.
In January 2020, the House of Representatives passed a similar bill, the 8-K Trading Gap Act of 2019, by a bipartisan vote of 384-7, but the 2019 bill failed to progress further. The full text of the Act is available here.

About Faruqi & Faruqi, LLP
Faruqi & Faruqi, LLP focuses on complex civil litigation, including securities, antitrust, wage and hour, personal injury and consumer class actions as well as shareholder derivative and merger and transactional litigation. The firm is headquartered in New York, and maintains offices in California, Georgia and Pennsylvania.
Since its founding in 1995, Faruqi & Faruqi, LLP has served as lead or co-lead counsel in numerous high-profile cases which ultimately provided significant recoveries to investors, direct purchasers, consumers and employees.
To schedule a free consultation with our attorneys and to learn more about your legal rights, call our offices today at (877) 247-4292 or (212) 983-9330.
Tags: faruqi & faruqi, investigation, news, litigation, settlement notice, case, faruqi law, faruqi blog, faruqilaw, Christopher Lash, derivative litigation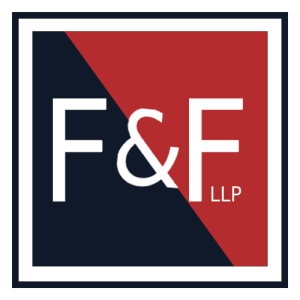 Faruqi & Faruqi

New York office
Tel: (212) 983-9330
Fax: (212) 983-9331