Speaking at a webinar hosted by the Principles for Responsible Investment on Wednesday, July 28, 2021, Securities and Exchange Commission ("SEC") Chair Gary Gensler indicated that he wants the SEC to develop a rule mandating disclosure of climate risks by the end of the year. According to Gensler, investors are demanding more information on climate change. Based on this demand, Gensler believes the SEC should step in and develop a disclosure rule. Gensler said that he has asked his staff to consider a variety of issues including, among other things, whether the disclosures should be part of a company's annual Form 10-K filing; which qualitative and quantitative information investors rely on for, or believe would help with, making investment decisions; and whether certain metrics should be disclosed for certain industries. Currently, climate change disclosures are voluntary and according to Gensler this can lead to inconsistent disclosures.
A complete copy of Gensler's remarks can be found here: https://www.sec.gov/news/speech/gensler-pri-2021-07-28?utm_medium=email&utm_source=govdelivery.

About Faruqi & Faruqi, LLP
Faruqi & Faruqi, LLP focuses on complex civil litigation, including securities, antitrust, wage and hour, personal injury and consumer class actions as well as shareholder derivative and merger and transactional litigation. The firm is headquartered in New York, and maintains offices in California, Delaware, Georgia and Pennsylvania.
Since its founding in 1995, Faruqi & Faruqi, LLP has served as lead or co-lead counsel in numerous high-profile cases which ultimately provided significant recoveries to investors, direct purchasers, consumers and employees.
To schedule a free consultation with our attorneys and to learn more about your legal rights, call our offices today at (877) 247-4292 or (212) 983-9330.
About Dylan B. Weeks
Dylan B. Weeks is an Associate in Faruqi & Faruqi, LLP's New York office. His practice is focused on securities litigation.
Tags: faruqi & faruqi, investigation, news, litigation, settlement notice, case, faruqi law, faruqi blog, faruqilaw, Dylan B. Weeks, securities litigation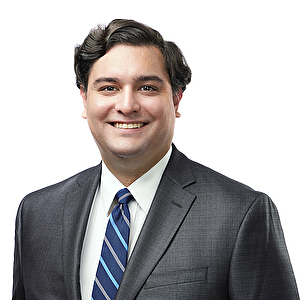 Dylan B. Weeks
Associate at Faruqi & Faruqi, LLP

New York office
Tel: (212) 983-9330
Fax: (212) 983-9331
E-mail: dweeks@faruqilaw.com
Social: LinkedIn